Introducing the New Zealand Alpine Team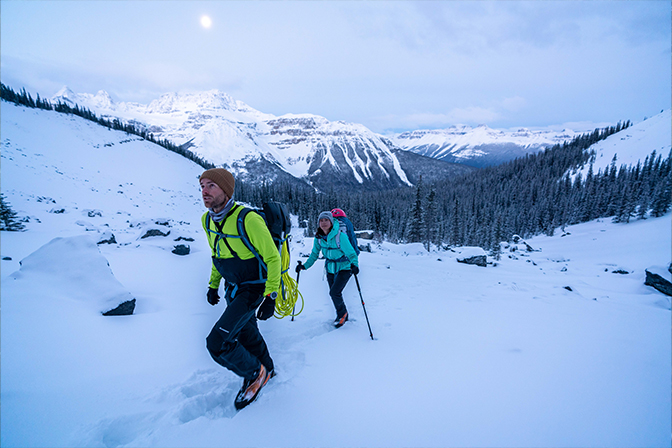 They've ventured into the depths of New Zealand's harsh alpine wilderness, scaled the most difficult rock faces you can find, and reached some of the world's highest peaks. Elite mountaineers, the New Zealand Alpine Team are all about pushing the limits, exploring unknown territory, and inspiring the next generation of alpinists. Their adventures are unlike any other, and they often find themselves in dangerous conditions, so having gear they can rely on is of the highest importance – in many cases, the right gear can even save lives.
Since 2013, we've been working alongside the New Zealand Alpine Team to reinvent alpine gear. Our Alpine Series is the culmination of this partnership – a journey that has extended from the design floor to testing and refinement on some of the world's hardest alpine routes.
This week, we introduce the New Zealand Alpine Team.
The New Zealand Alpine Team is made up of renowned climbers who routinely visit some of the world's harshest alpine zones, tackling some of the most difficult climbs. The pictures say it all – their adventures are beyond epic, scrambling up vertical rock faces and ice walls, sleeping in suspended portaledges hundreds of metres off the ground, and forever seeking the next big climb.
The team is led by climbers Daniel Joll, Ben Dare and Steve Fortune, along with other experienced mentors. Daniel has been climbing since his late teens, and in 2013 helped to set up the New Zealand Alpine Team's mentorship programme. As a team of passionate climbers, Daniel says they are keen to pass on their knowledge and experience to the next generation of alpinists in New Zealand.
"It's going great so far, and it's particularly rewarding seeing young climbers reaching their goals, and developing their skills. There have been challenges setting it up, including everything from dealing with climbing tragedies, through to learning how to motivate our young members and each other. It's definitely a work in progress, and we're seeing improvements year by year," explains Daniel.
The mentorship programme is also a fantastic opportunity for young climbers to build up their networks, finding others to climb with.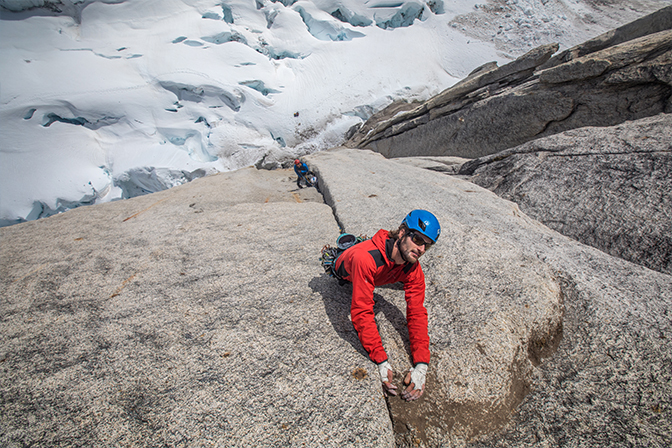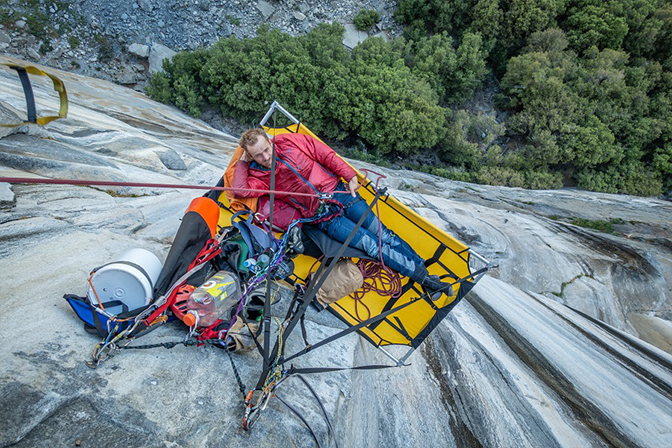 "These networks usually take years to develop, but the New Zealand Alpine Team gives members an instant pool of skilled climbing partners. We also have the benefit of working with a great network of sponsors and supporters. The chance to work with companies like Macpac developing gear and testing new products is quite unique," says Daniel.
The group teamed up with Macpac two years ago, forming a partnership that has led to the development of our technical mountaineering range – the Alpine Series.
"The key with the Alpine Series is that we have built a clothing system where each product, from the pack to the base layers compliments the other items in the range. This means that these products are able to work together better, keeping you warmer, and saving you on weight – a critical factor," explains Daniel.
Macpac Design Manager Gavin Davidson's team works closely with the New Zealand Alpine Team, assessing their needs, and developing product designs specifically for alpine environments, and the fast and light style of alpine climbing they pursue.
"There are no compromises with these products. When you compare our range from two years ago, with today, we have shaved a lot of weight off and really simplified these items to make them more suitable for the needs of the New Zealand Alpine Team. We use the best materials on the market, and fine-tune the features to ensure they are at the cutting edge of product design," says Gavin.
Alpine Series products undergo a rigorous testing process, with prototypes regularly taken on New Zealand Alpine Team trips to assess their performance. These products are then refined on the design floor, and retested as much as is required to ensure they are able to stand up to the demands of alpine climbing before they are released into the market.
"When you're pushing your mind and your body to your absolute physical and mental limits, you need to know you can rely on your gear and equipment, and that it won't let you down halfway up the climb. The Alpine Series is a range of lightweight, higher performing gear that we, as climbers, know we can rely on," says Daniel.