Welcome to Macpac,
your home of outdoor adventure
There are two types of Macpac stores: Macpac Adventure Hubs and our classic Macpac stores. Find out more about each store, what makes them unique and which store is closest to you.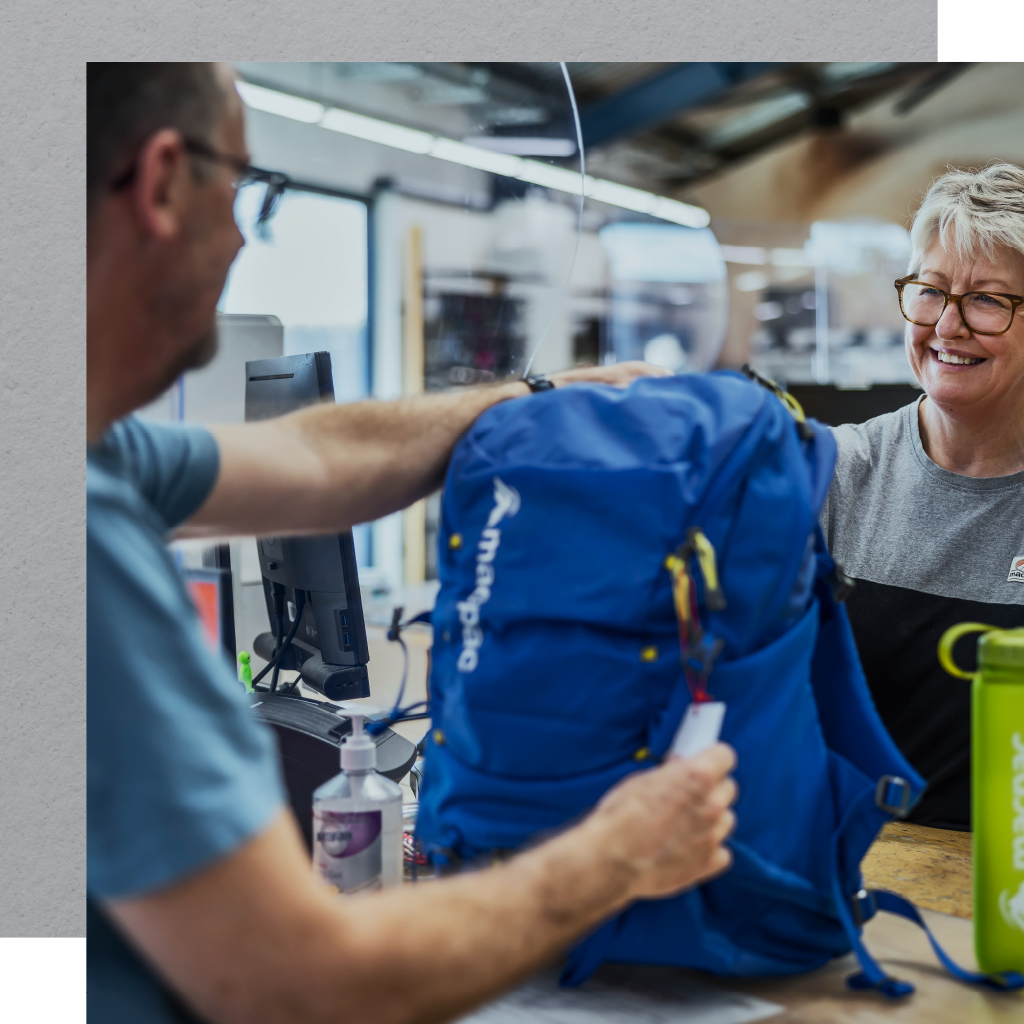 Learn from our product experts
Regardless of whether you head into a Macpac Adventure Hub or our classic stores, you'll be greeted by our passionate team — gear gurus in their own right, who live and breathe the outdoors. They'll be able to tell you the difference between a 10,000mm and 20,000mm hydrostatic head, how to fit your pack properly, provide advice on our technical Alpine Series range or where to go for your next overnight hike.

Macpac Adventure Hubs
A one-stop shop for outdoor lovers, combining Macpac gear and world-class adventure brands like Black Diamond, YETI, Salomon, Kühl and more. With 10 Adventure Hubs across Australia — we're proud to offer an exciting in-store experience for every type of adventurer.
Choose from world-leading adventure brands
We've combined the Macpac range of technical outdoor gear, with a carefully curated selection of apparel, equipment and accessories from world-class adventure brands like Black Diamond, YETI, Salomon, Sea to Summit and more — for all your hiking, camping, travelling, and paddling needs.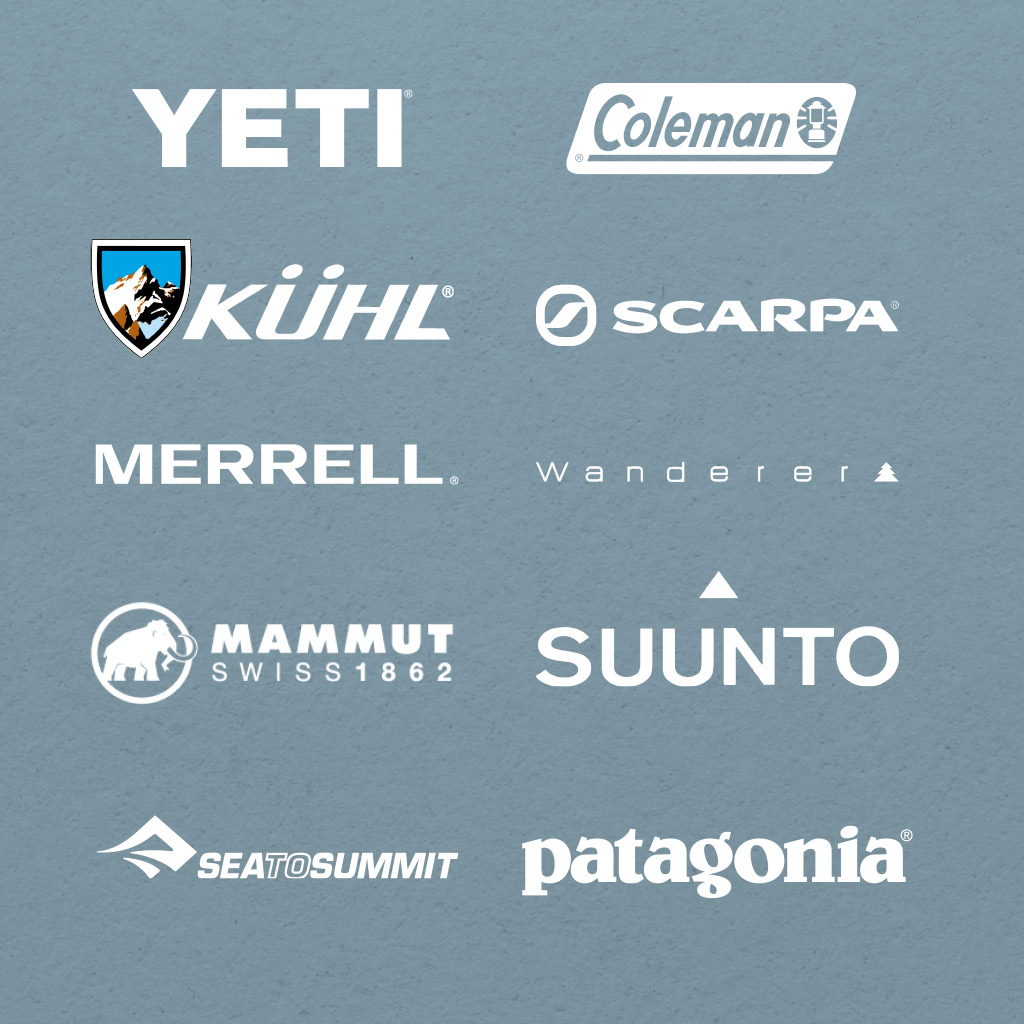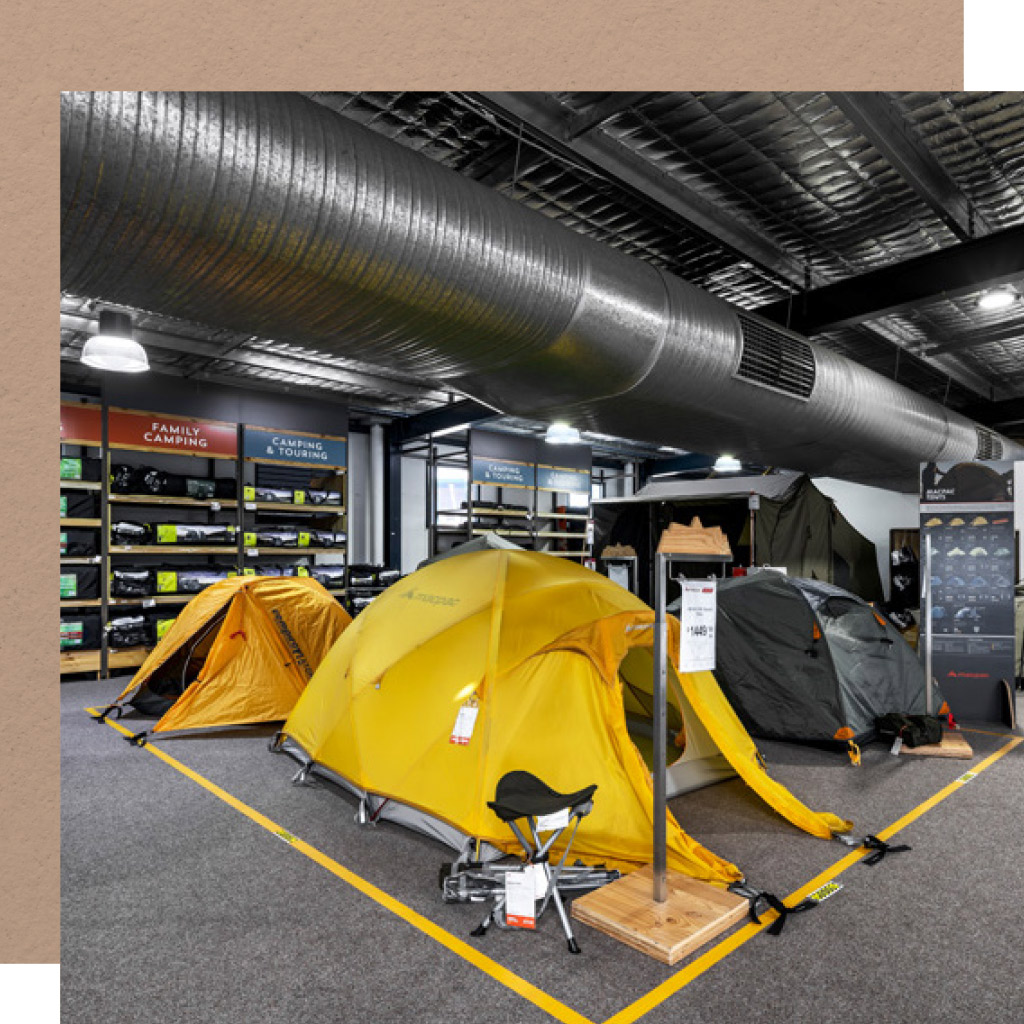 See the product in action
Your outdoor gear is an investment, and we want to help you make an easy, informed decision when you buy. A key advantage of these larger format stores is that we have the space to display products like tents, packs and sleeping bags, so you can get the full camping experience and "try before you buy". Snuggle up in a sleeping bag, test out a sleeping mat, or check out how much space the Solstice Family Camping range really has.
Plan your next trip or get inspired
Make the most of our dedicated hang-out zone — with a diverse range of mountaineering and hiking books, maps and all the tools you need to plan your next adventure.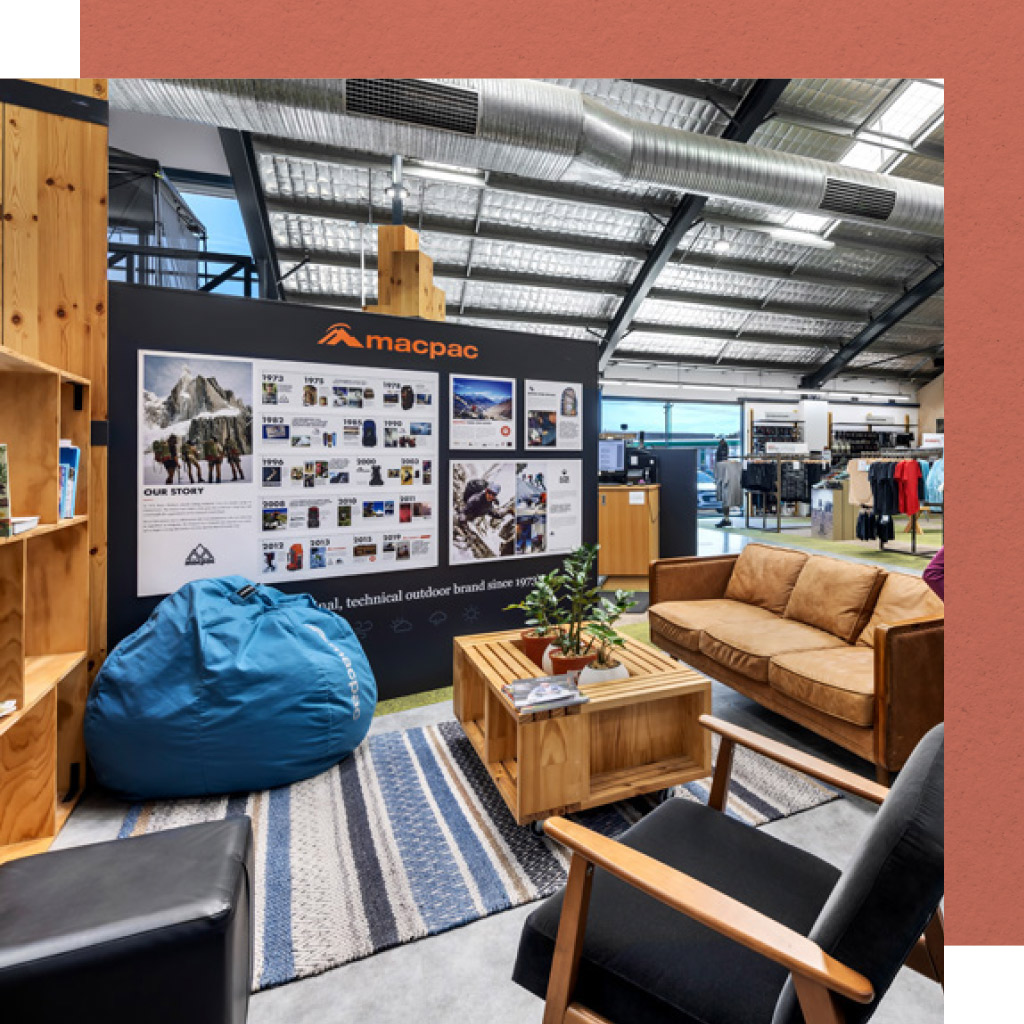 Classic Macpac Stores
Specialising in the complete Macpac range, classic Macpac stores are our traditional smaller format stores, offering the full breadth of Macpac's technical outdoor apparel, equipment and accessories, plus a carefully curated selection of footwear and accessories from other world class brands.
An extensive network
With 36 sites across Australia (and growing!) Macpac classic stores offer a more intimate experience and easy accessibility for your everyday needs. Pop into your local to grab the latest offers, top up on outdoor essentials, or simply have a browse. The best part is, if something's not available, our team can check stock at other neighbouring stores, hold items for you or get them transferred from another store (including Hubs).