SUSTAINABILITY BEGINS
WITH QUALITY PRODUCTS THAT LAST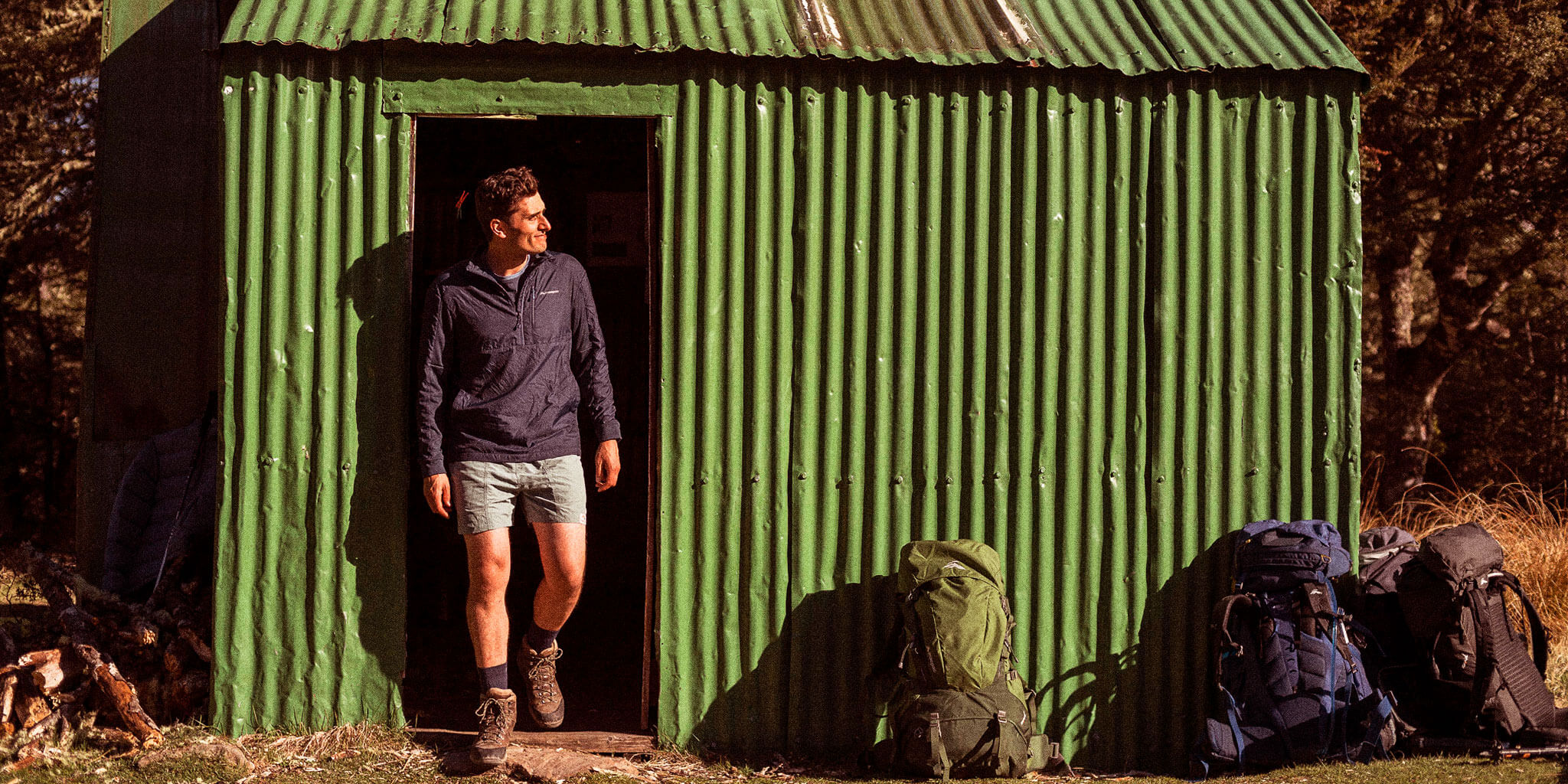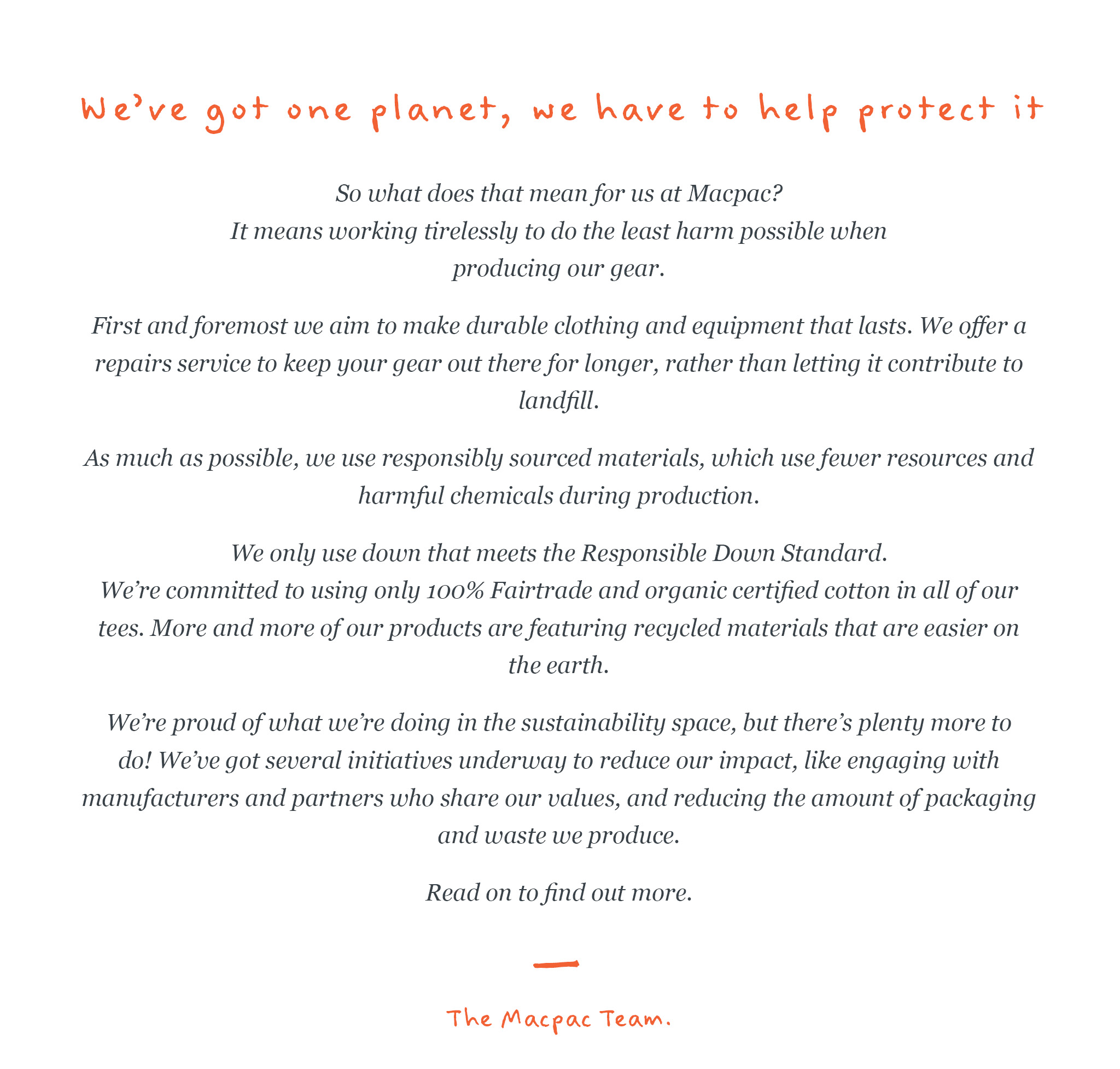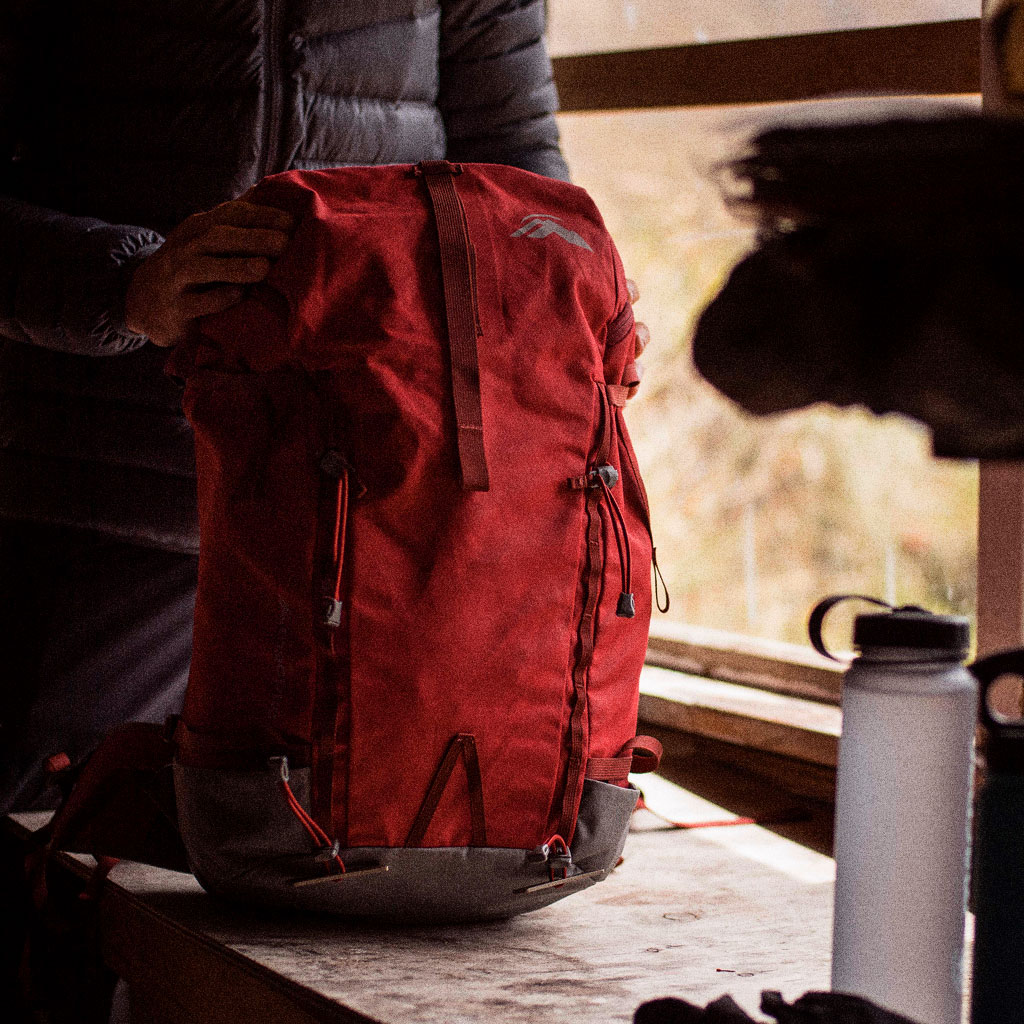 DESIGN FOR DURABILITY
& PERFORMANCE
When surrounded by nature, having the confidence to extend yourself beyond your own personal boundaries comes not only from within, but also from the belief in the performance of your gear. Through the design and manufacture of durable, high-performance outdoors clothing and equipment, we play a valuable part in the safety, enjoyment and comfort of your outdoors experience.
This commitment to durability not only meets your needs, but also fulfils an important role in the sustainability of our nature environment. Through creating products that have a long life, we limit waste and reduce our environmental footprint.
PRODUCT CARE
All gear needs a little love from time to time. It's the way you care for your gear that has the greatest impact on the environment. We've put together some product care advice and videos to care for your gear.

REPAIRS
Macpac offers a repairs service.

We know that repairing before replacing is easier on the Earth. Besides, a patch on a ripped jacket is a badge of honour.

RESPONSIBLE MATERIALS
Rethinking the materials we use, and also how we use them, has the greatest potential for lowering our environmental impact. Macpac Designers and Developers are working tirelessly to increase our use of more responsible materials from one season to the next. We hope you take some time to learn more about these fabrics and the technologies we use as we continue on our sustainability journey.

Gavin Davidson – Design Manager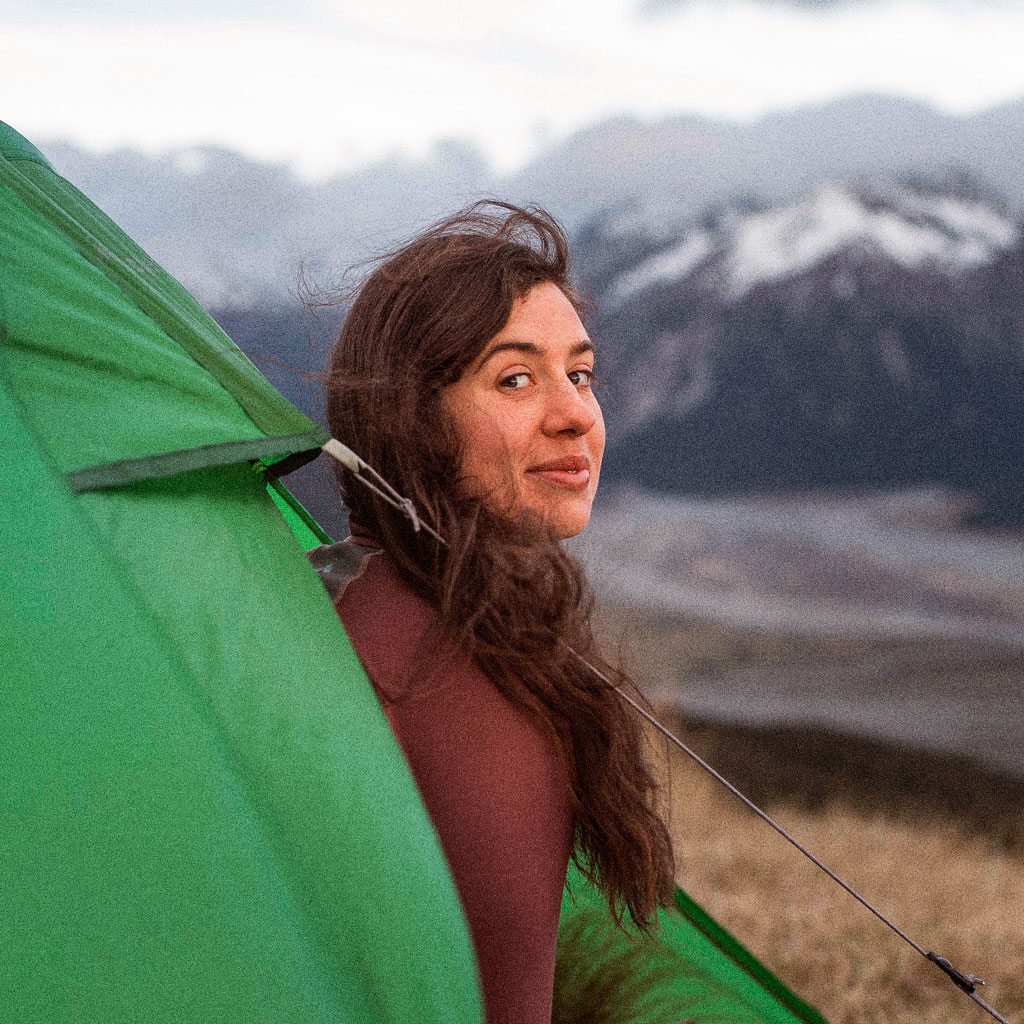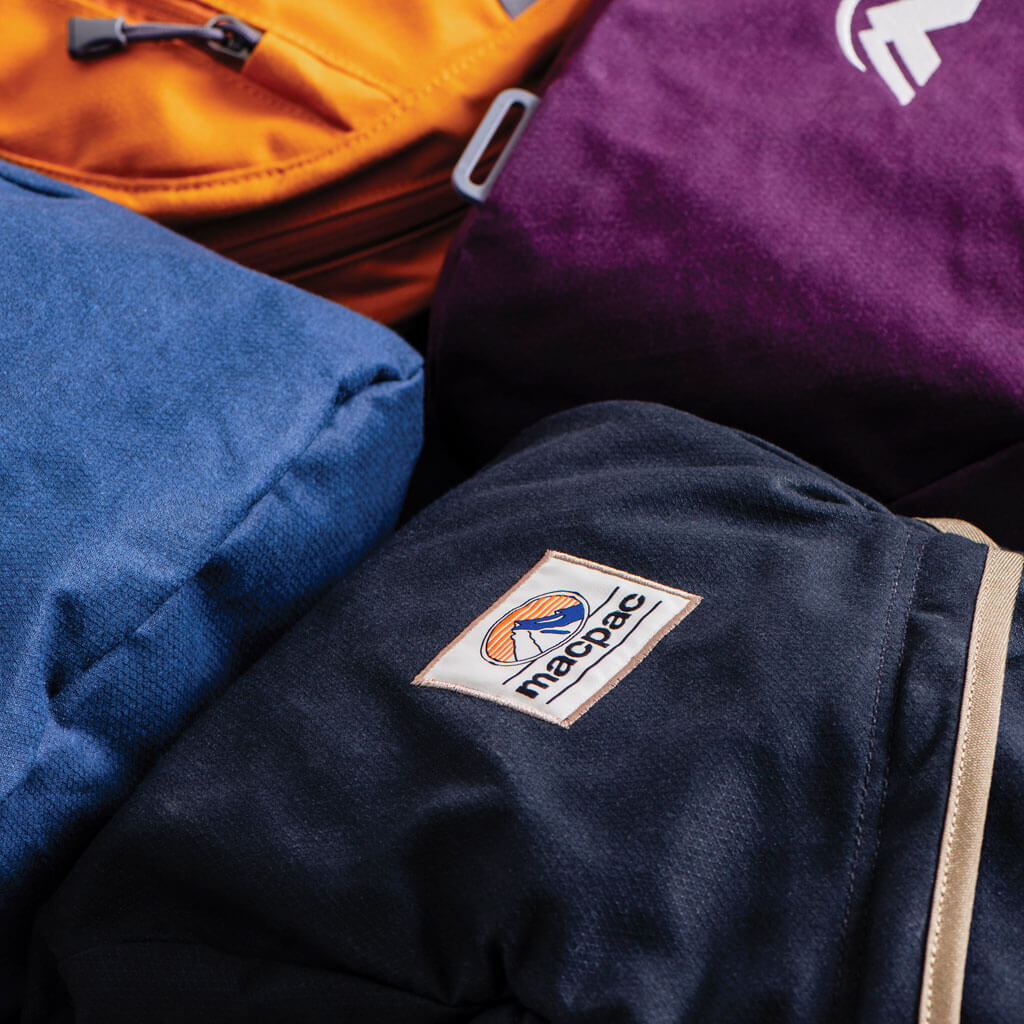 AZTEC® &
ECOAZTEC® CANVAS
The story of AzTec® Canvas is almost as old as Macpac itself. We first developed this poly-cotton canvas in 1978 - it was near bullet proof, and could handle New Zealand's unforgiving conditions. In 2011 we developed EcoAztec® using organic cotton, because durable and 'environmentally friendly' should go hand in hand.
FAIRTRADE COTTON
Since Winter 2020 all of our t-shirts are made from Fairtrade sourced organic cotton.
We chose to partner with Fairtrade because under their auspices cotton growers are guaranteed a minimum price for what they farm, helping them establish financial security and making them less vulnerable to poverty.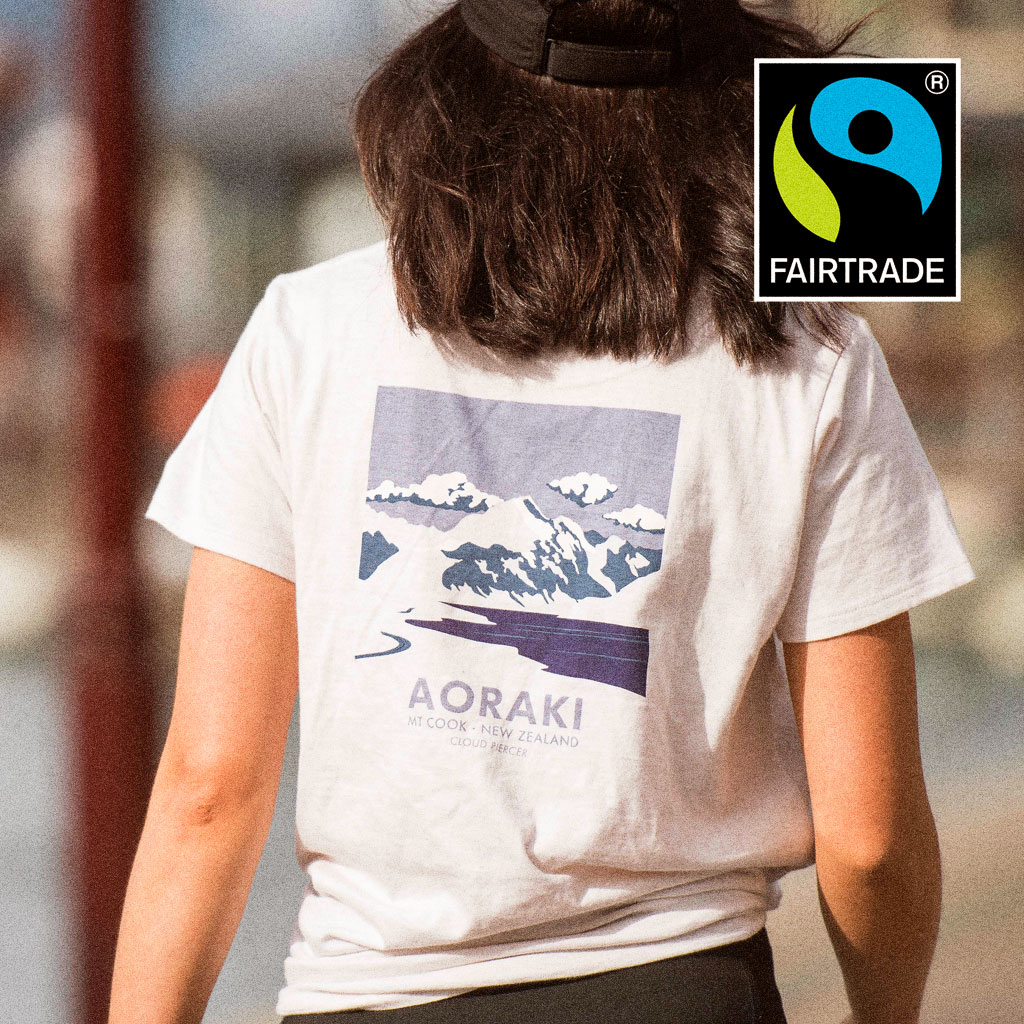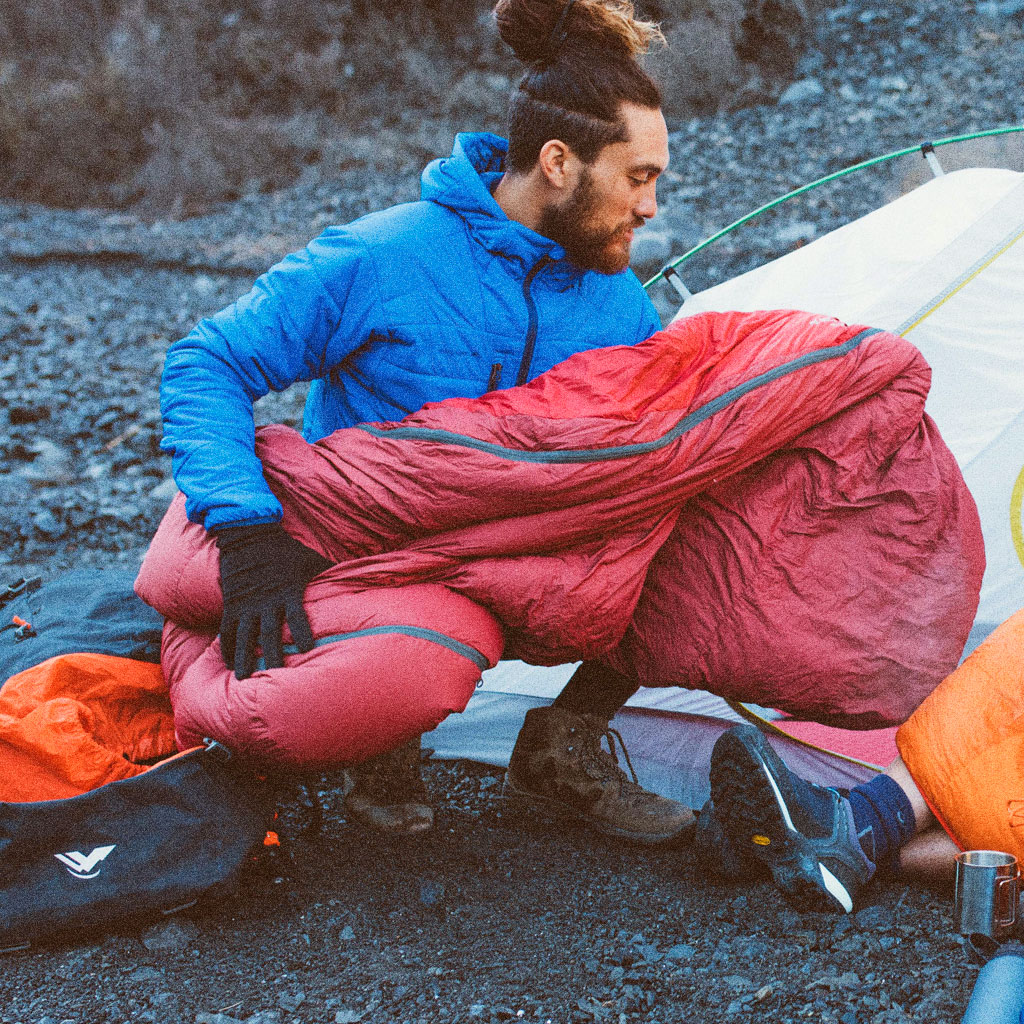 RESPONSIBLE DOWN
We feel good about feeling warm and we're proud that 100% of our down products are certified by the Responsible Down Standard (RDS). Macpac is committed to using ethically sourced down - a by product from the food industry that is free from cruel practices such as live-plucking and force-feeding.
BLUESIGN® FABRICS
We set goals to increase the use of bluesign® fabrics.

The bluesign® System represents a holistic method for fabric and trims manufacturers to address the impact of their materials on our health and the environment. It involves a traceable commitment to more responsible and sustainable manufacturing methods.

When a material has been manufactured to bluesign® criteria, that material was made with the responsible use of resources and the lowest possible impact on people and the environment.

Learn more from the bluesign® website.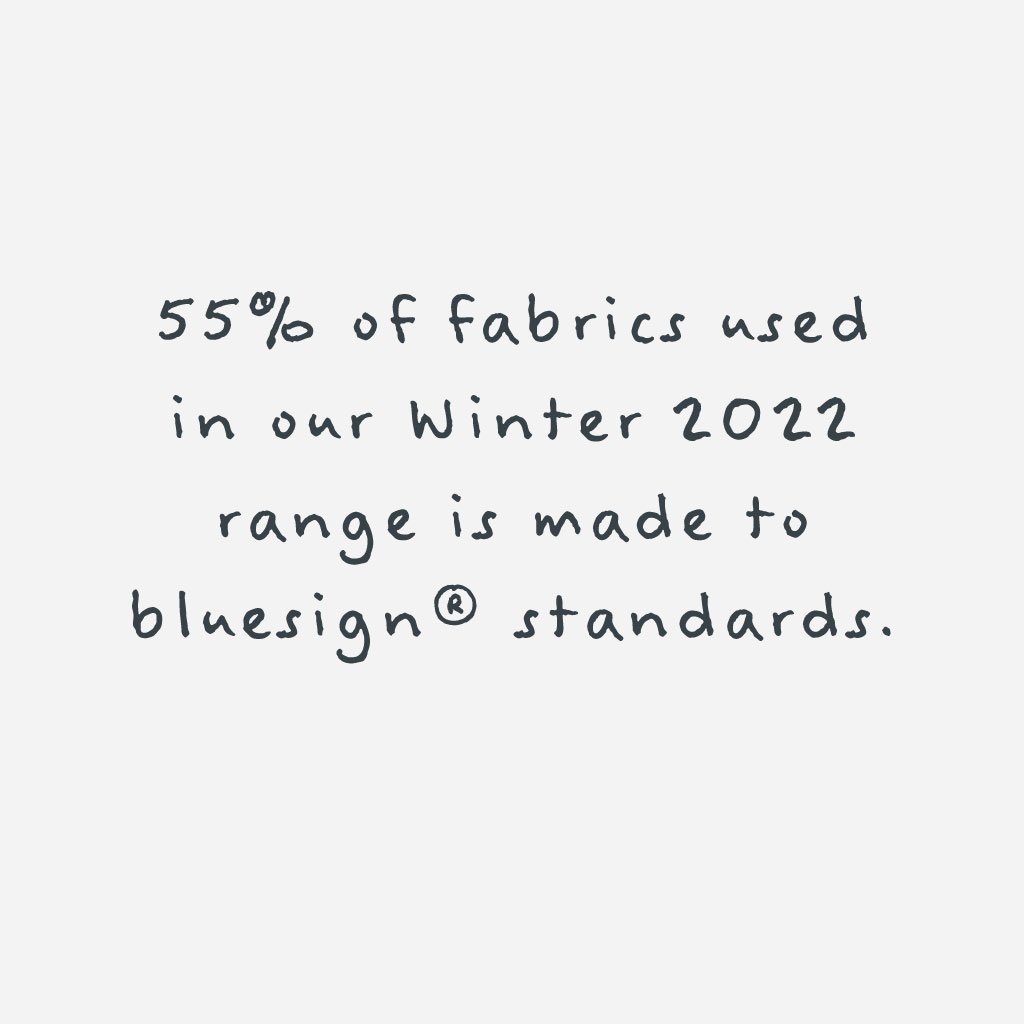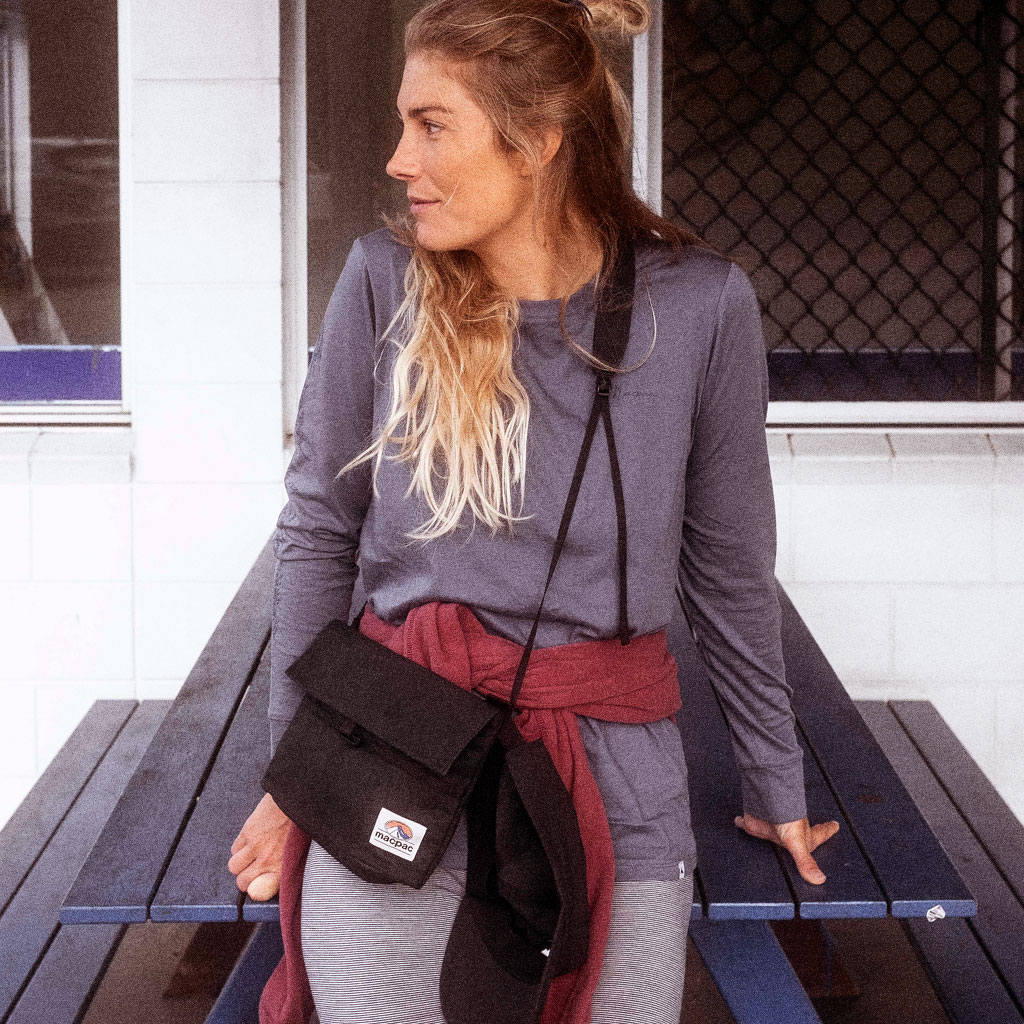 ORGANIC COTTON
Our certified organic cotton is more sustainably grown from non-genetically modified plants using methods and materials that have a much lower impact on the environment than traditional cotton production.
RECYCLED FABRICS
The beauty of recycled materials is that it reduces our dependance on petroleum as the raw material input. Our recycled polyester is sourced from post-consumer waste, like PET drink bottles, that would have ended up in landfill. Our recycled Nylon is currently sourced from pre-consumer industrial waste.

Look out for this symbol to identify Macpac products with recycled content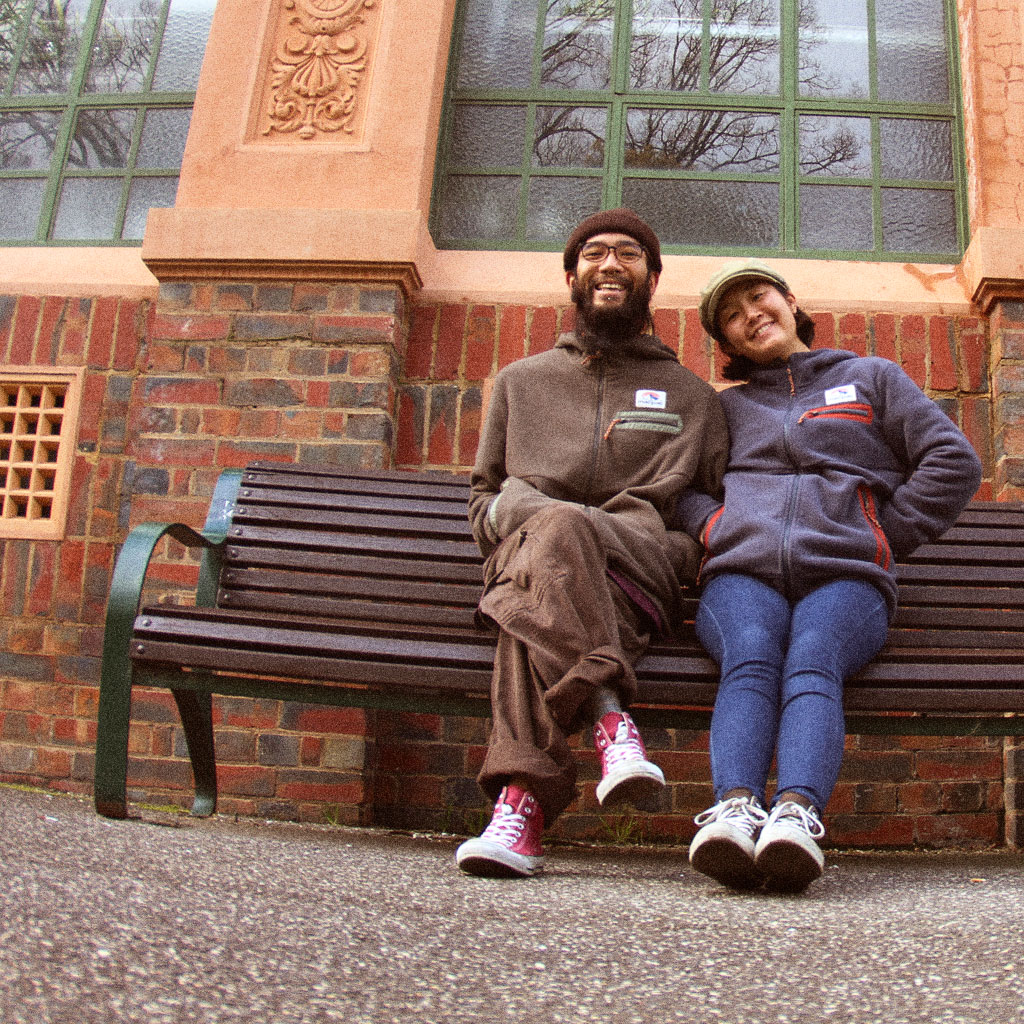 2030 MICROFIBRE COMMITMENT
Macpac is proud to support and be a signatory of The Microfibre Consortium Roadmap. This is a global commitment to work towards zero impact from fragmentation of textile fibres to the natural environment, by 2030.

As a signatory, Macpac contributes vital test data to a central knowledge hub, that builds the industry's understanding of the root causes of microfibre shedding from a range of textiles and manufacturing processes.

The Roadmap provides a clear agenda to support a science-based policy approach to the problem, giving policy makers a research framework to deliver on their goals.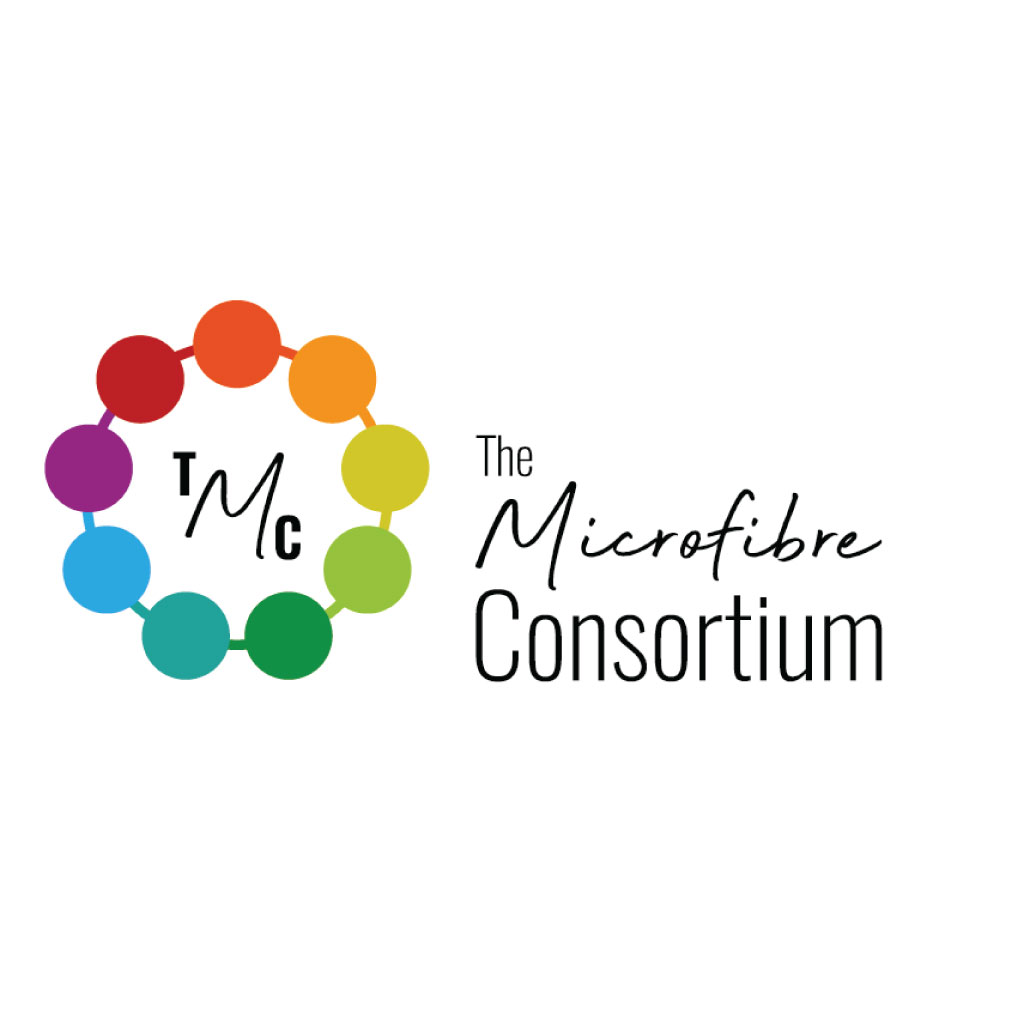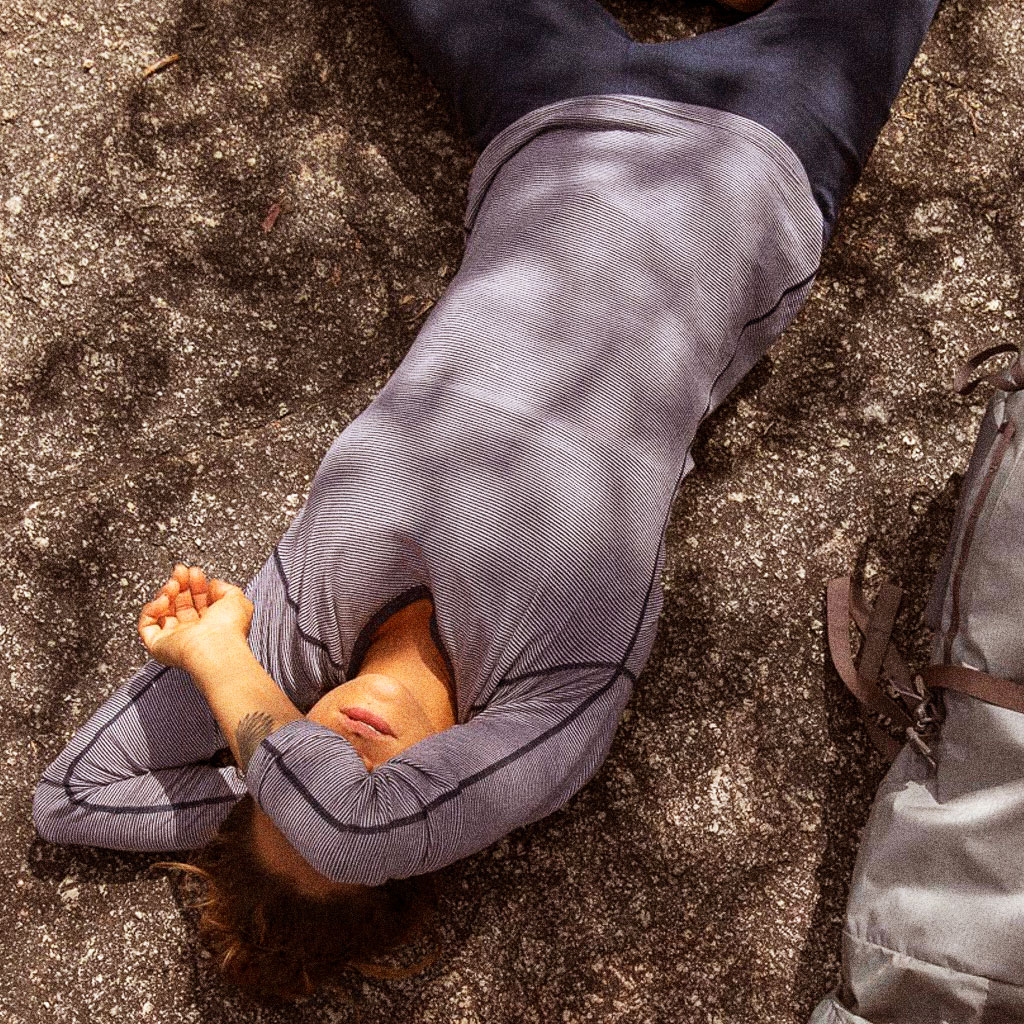 WOOL
One of nature's most remarkable fibres, wool has extraordinary characteristics. It is a renewable fibre that biodegrades and is naturally odour resistant, which means you can wear it longer between washes.
We are committed to using 100% non-mulesed wool.

TENCEL™
Tencel™ Lyocell is made from sustainably grown eucalyptus trees. Incredibly comfortable and providing excellent moisture management, Lyocell fibre helps to increase the fabric strength and breathability of our merino and synthetic garments. Naturally odour resistant, Tencel™ Lyocell garments are designed to be worn more and washed less, effectively saving time, water and energy — a positive outcome for both us and the environment.
POLYGIENE®
Polygiene®, a revolutionary fabric treatment that reduces odour in garments – meaning they can be worn more, and washed less. Polygiene® is a bluesign® certified silver salt (silver chloride) from recycled silver, that controls odour by preventing the growth of bacteria and fungi.


Learn more from the Polygiene® website.

THE HIGG INDEX
Macpac officially adopted Higg in January 2019. Developed by the Sustainable Apparel Coalition, the Higg Index is a suite of tools that enables brands to accurately measure and score their company's and product's sustainability performance.

Using this knowledge, Macpac sets future-facing goals that implement procedures to drive improved social and environmental practices in our operations.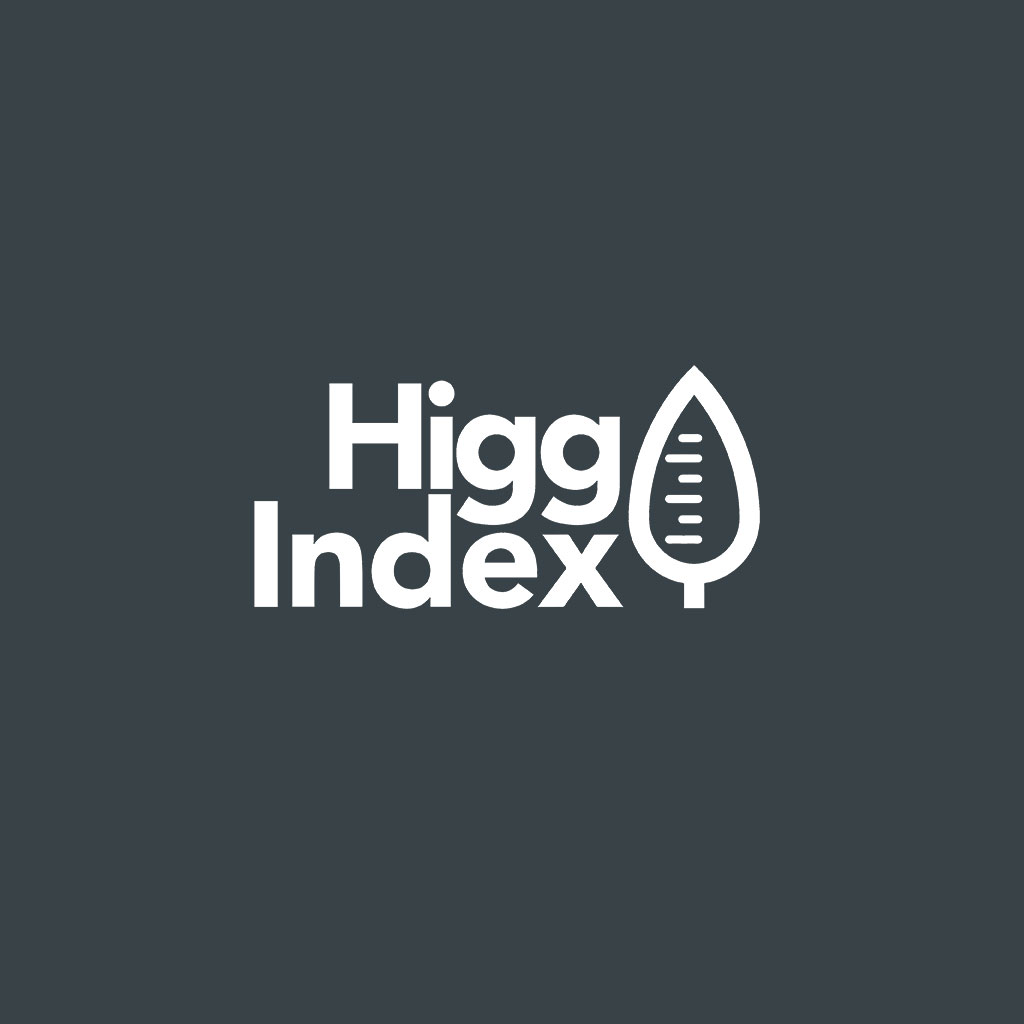 "NATURE REMAINS OUR TOUCHSTONE"
BRUCE MCINTYRE, MACPAC FOUNDER
SOCIAL RESPONSIBILITY
We're working hard to nurture long term relationships with our Trade Partners, who we see as an extension of the team here in New Zealand. Many of them are the same ones that we started our offshore manufacturing journey with nearly twenty years ago.

We choose to work with Partners who share our commitment to quality, and who show constant improvement in managing our collective social and environmental responsibilities.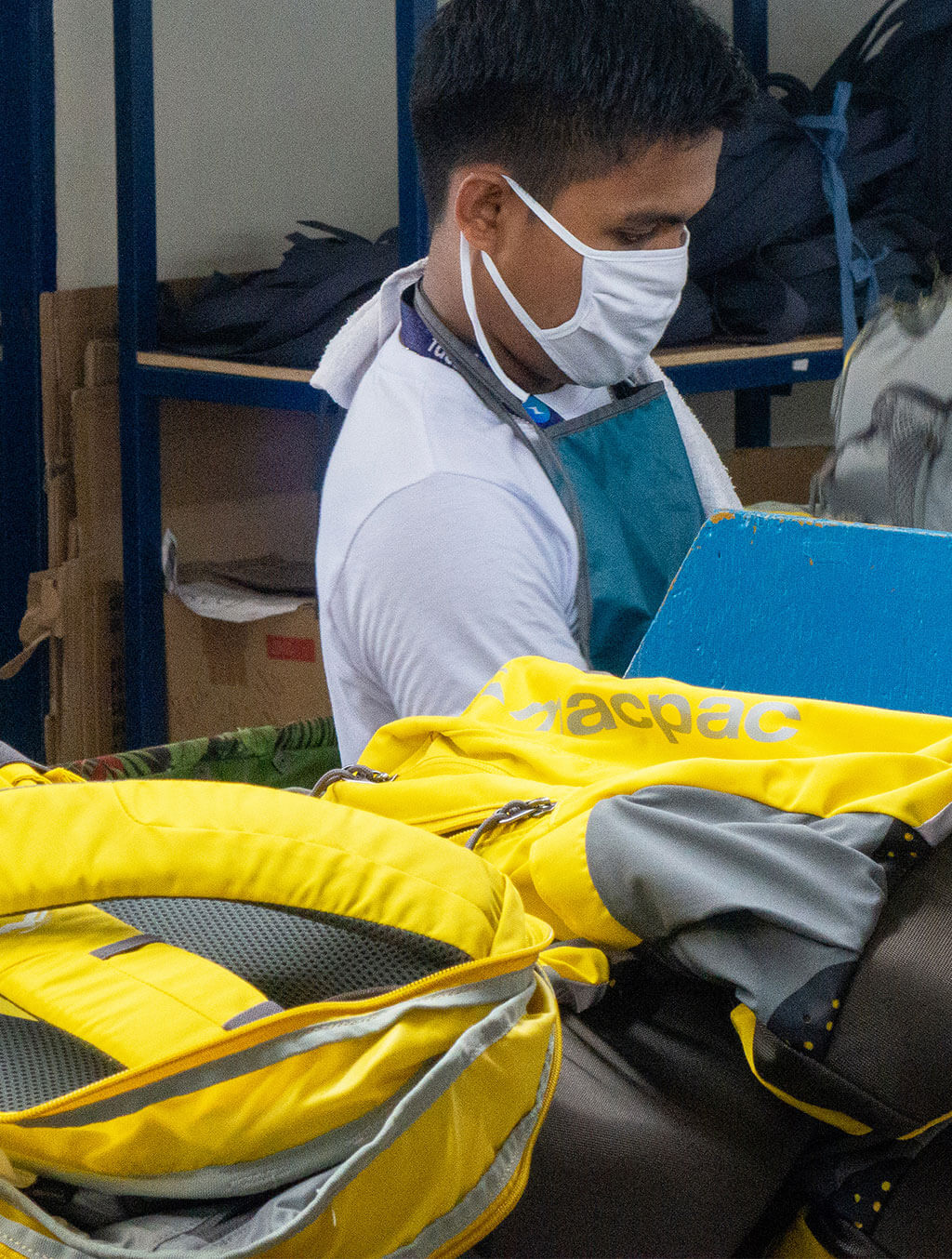 GIVING BACK
Giving back to us is about going beyond our daily business to find partnerships that align with Macpac values. We actively look for organisations and groups who are working on environmental protection and outdoor based social development. Our main way of supporting these groups is through our Macpac Fund for Good. Some other ways we give back are lending gear from our Christchurch gear closet to non-profit groups going on outdoor adventures, donating second-hand gear and regular tree planting in collaboration with Christchurch City Council.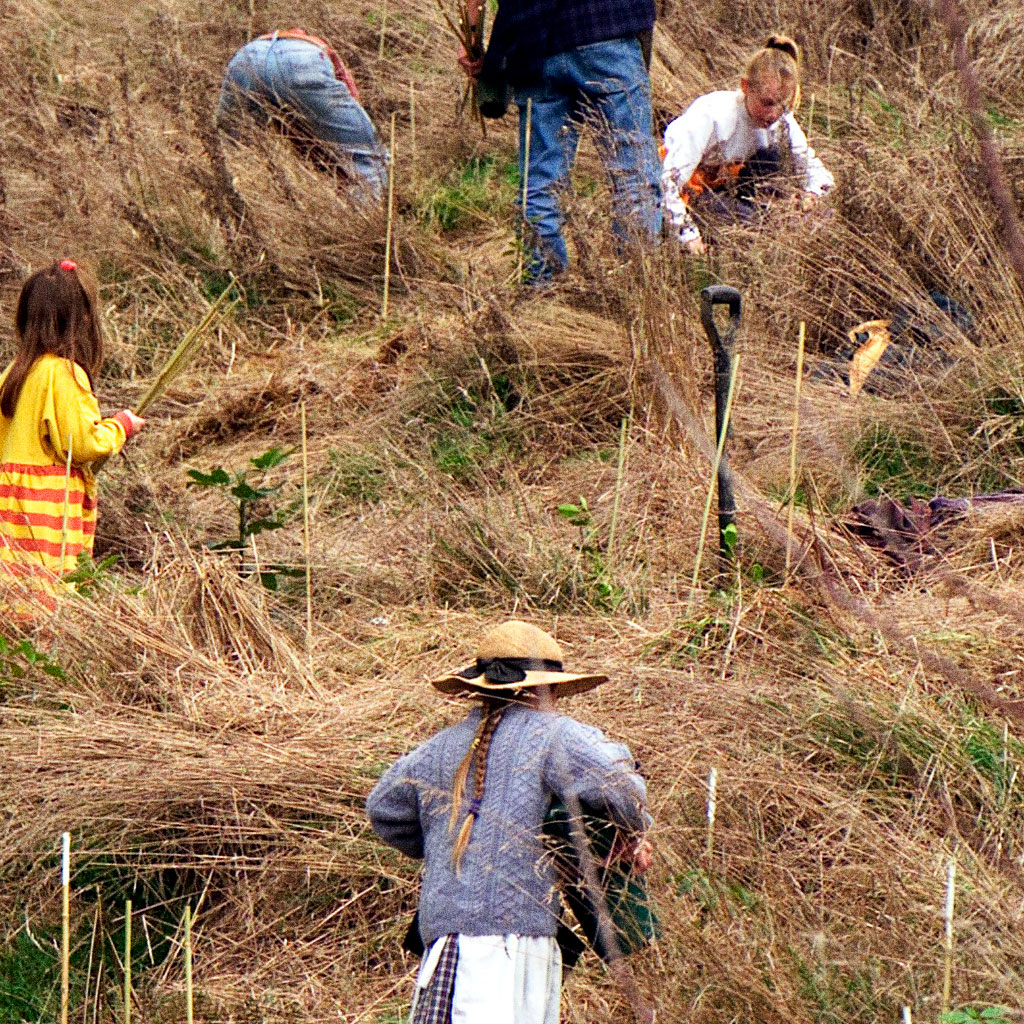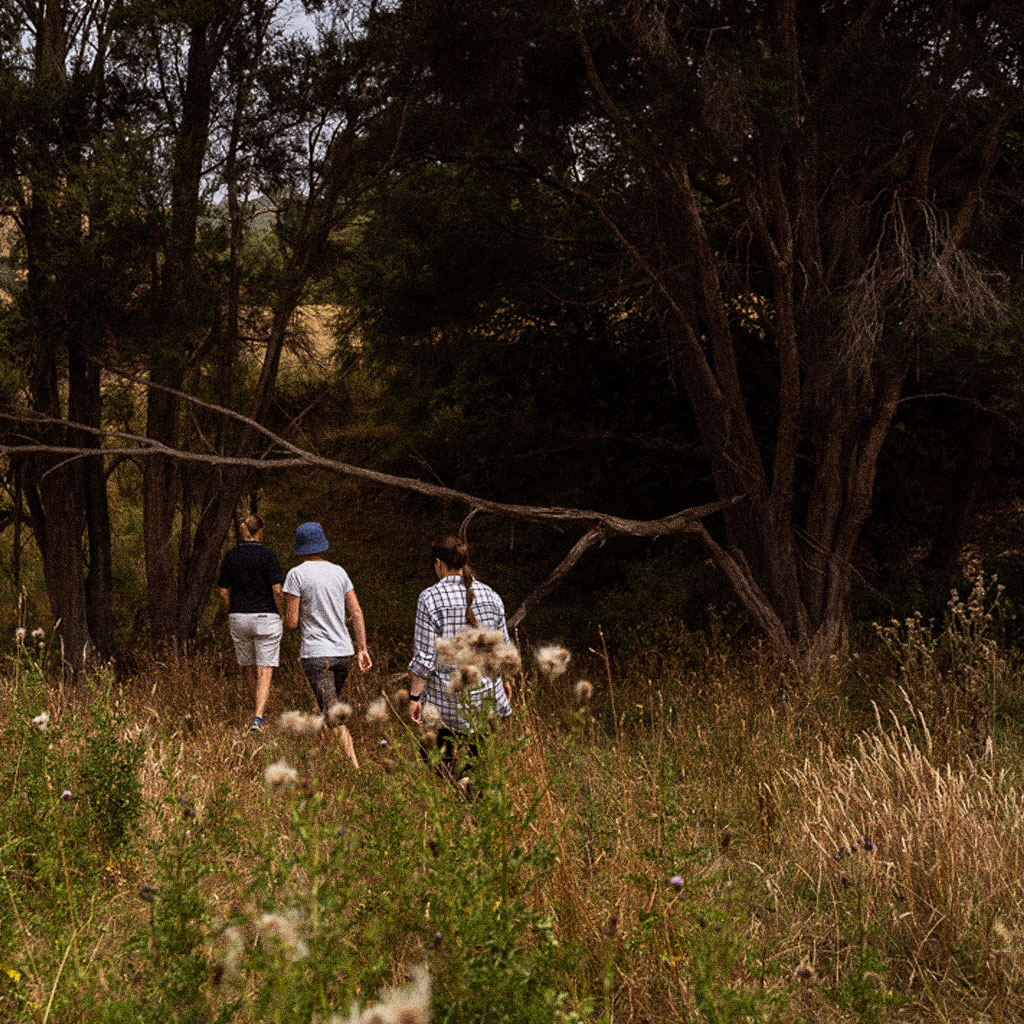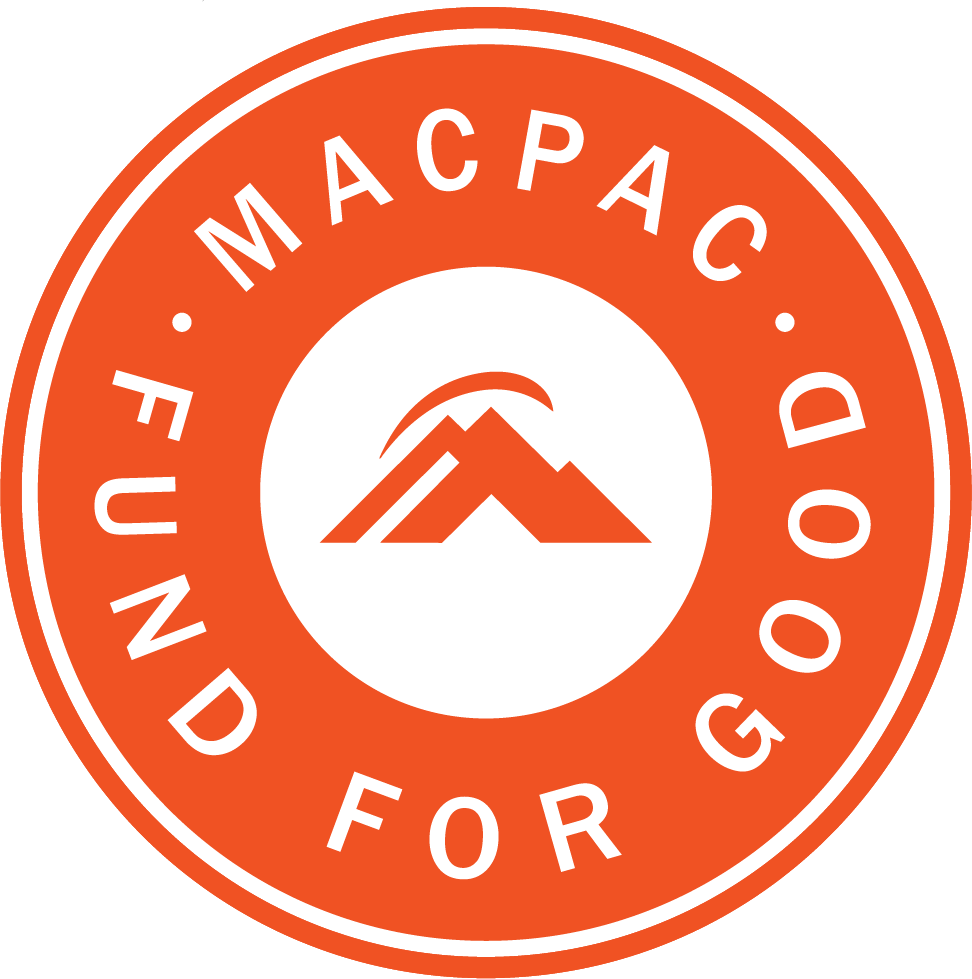 FUND FOR GOOD
The Macpac Fund For Good started off as a way to encourage our customers to help us give back, by refusing to take a shopping bag which helps to eliminate unnecessary packaging. Everytime a customer refuses to take a bag, Macpac contributes to the Fund For Good. Since it's inception, the Macpac Fund For Good has helped organisations in New Zealand and Australia achieve some of their environmental or social projects.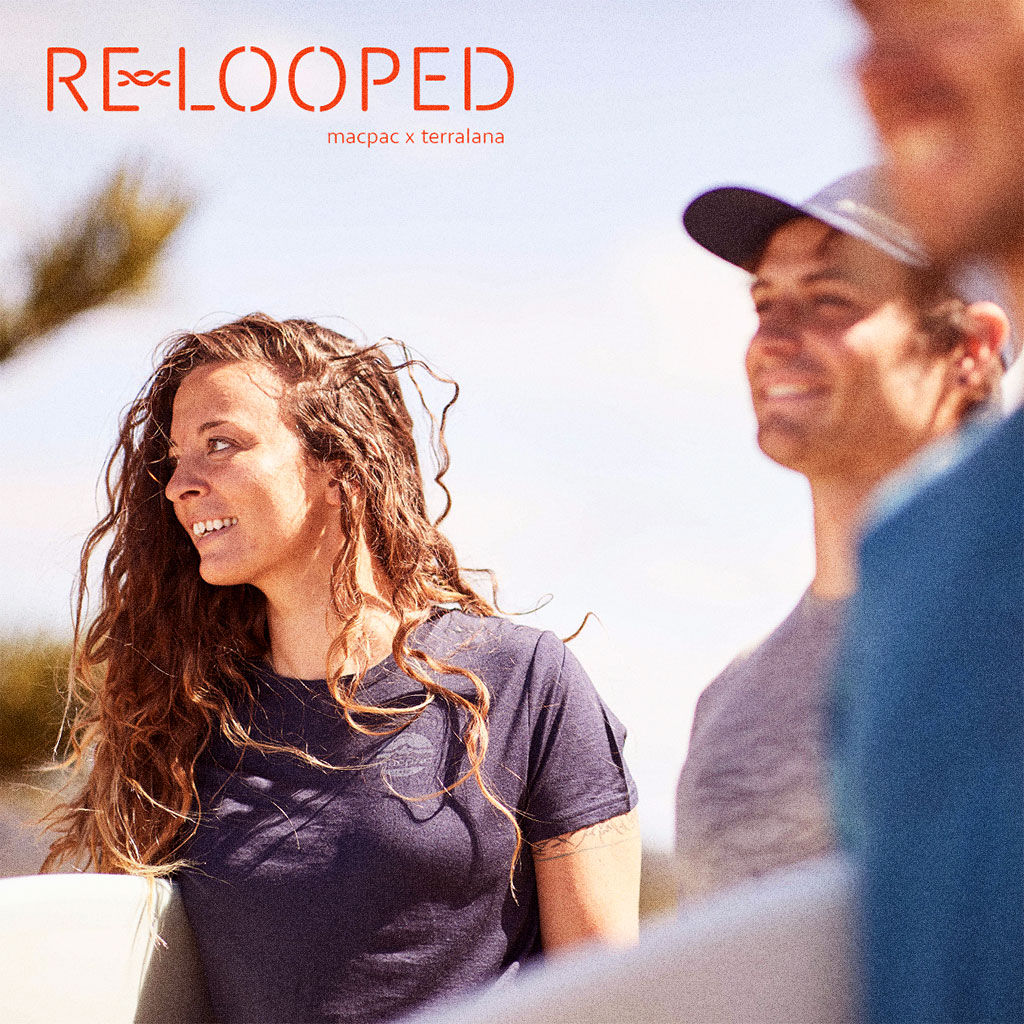 WOOL RECYCLING
Wool is one of Nature's most extraordinary fibres, so we're teaming up with Terra Lana in Ōtautahi Christchurch to repurpose your discarded Macpac merino garments into new wool blend products.
Merino is often impractical to repair, so we're excited to trial this initiative across our stores in New Zealand. Together, we have the potential to save our wool from the landfill and repurpose it for a new beginning.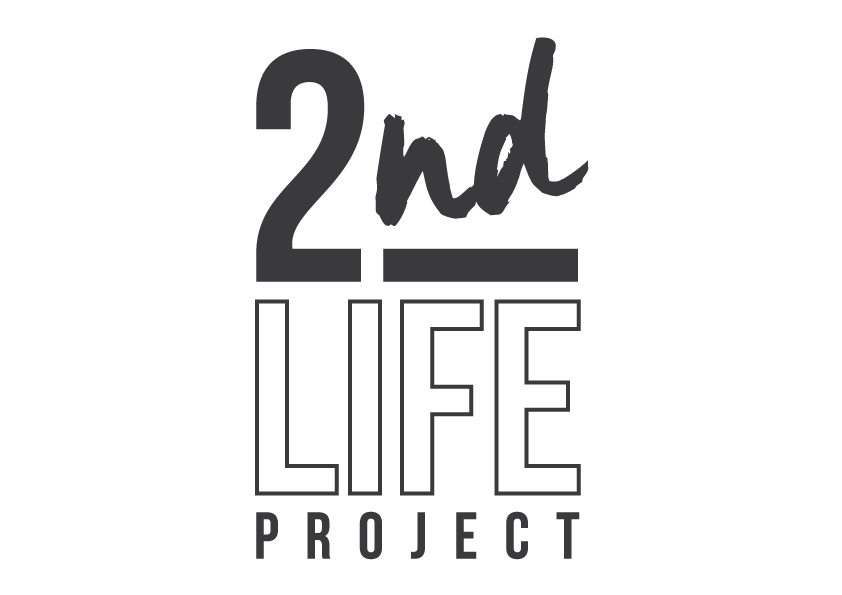 GIVING OLD GEAR NEW LIFE
We've been repairing and donating used Macpac gear to those in need for years. Recently, we've partnered with the 2nd Life Project in Australia, who will be repurposing our unusable gear into new products.

Find out more on their website: offtrack.com.au/2nd-life

We're excited about the potential of this collaboration, as keeping used gear out of landfill is one of the most important things we can do to reduce our impact on the planet.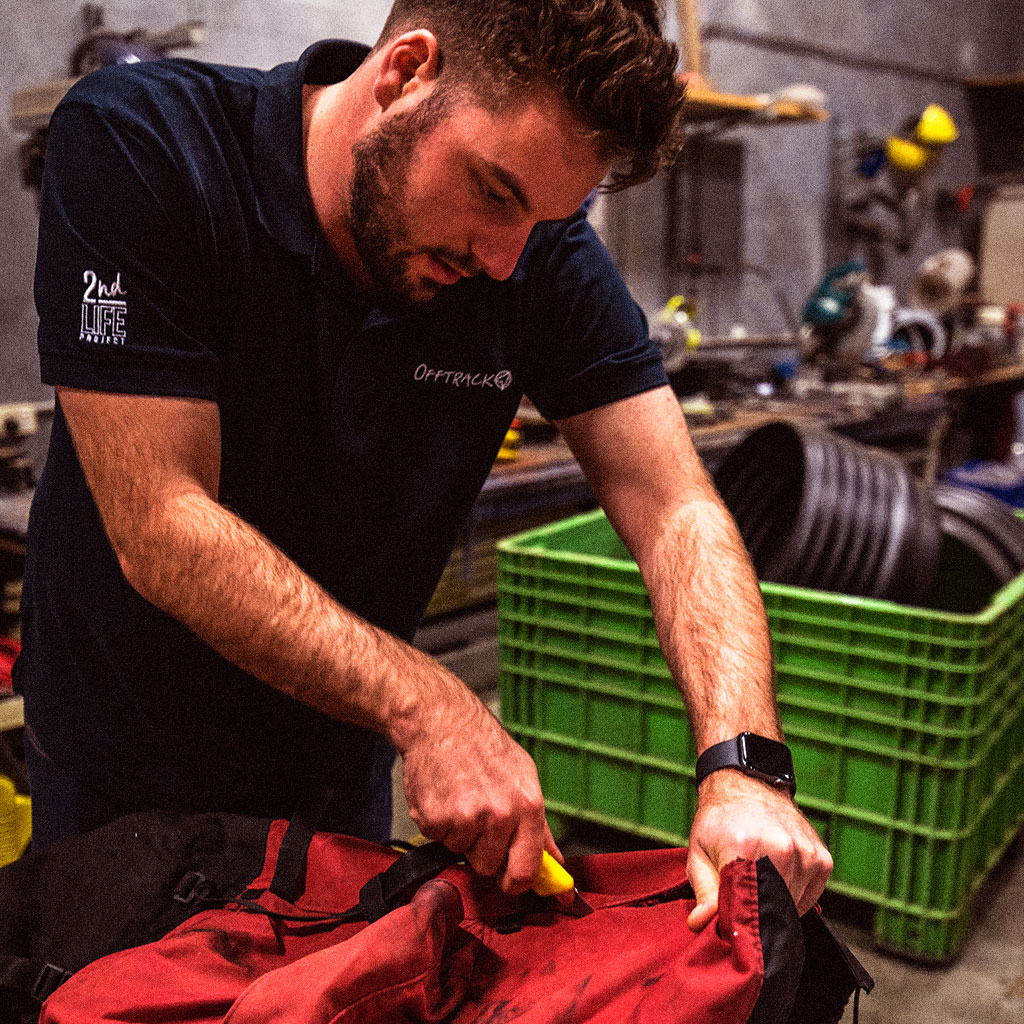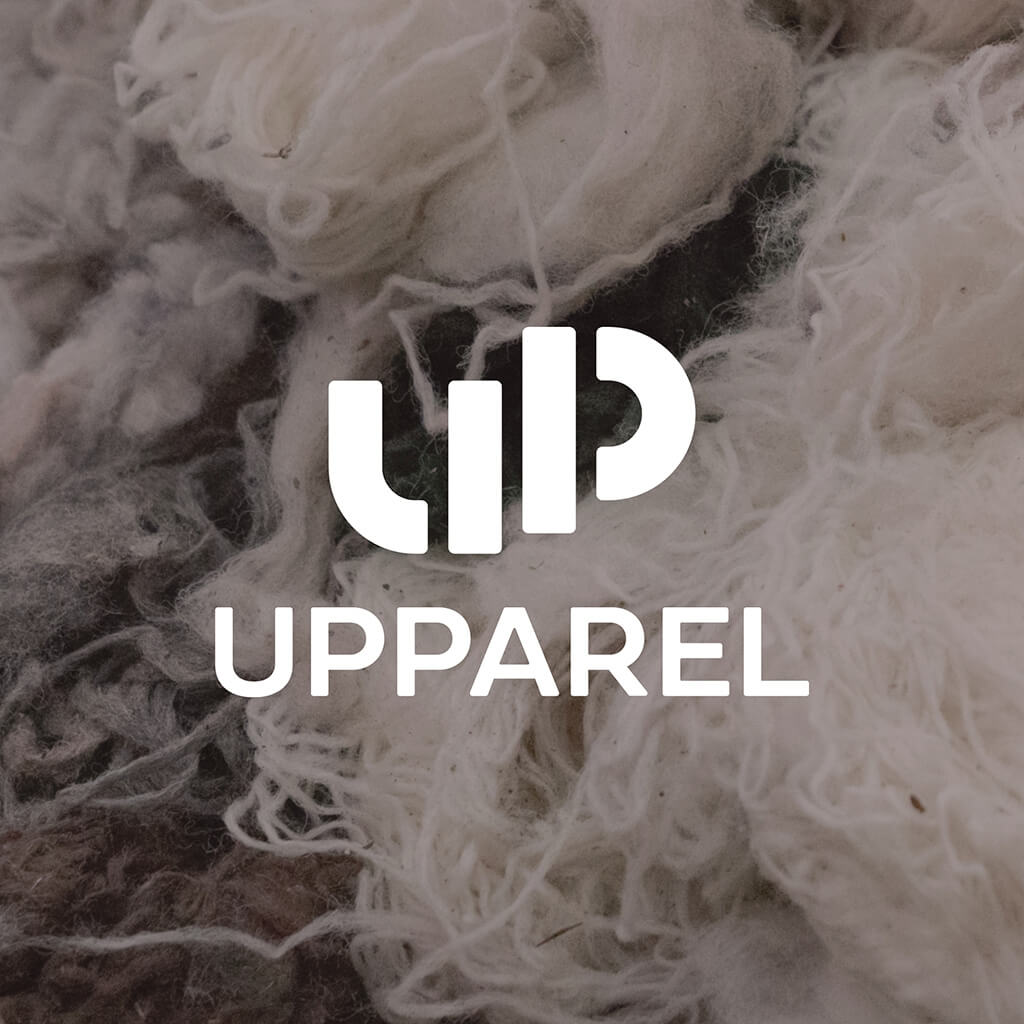 TEXTILE RECYCLING
Upparel are pioneers of circular recycling. We've partnered with them since 2020 to recycle our un-repairable, un-donateable textiles. Now we are delighted to give you the same opportunity.


*Upparel recycling programme is currently only available in Australia.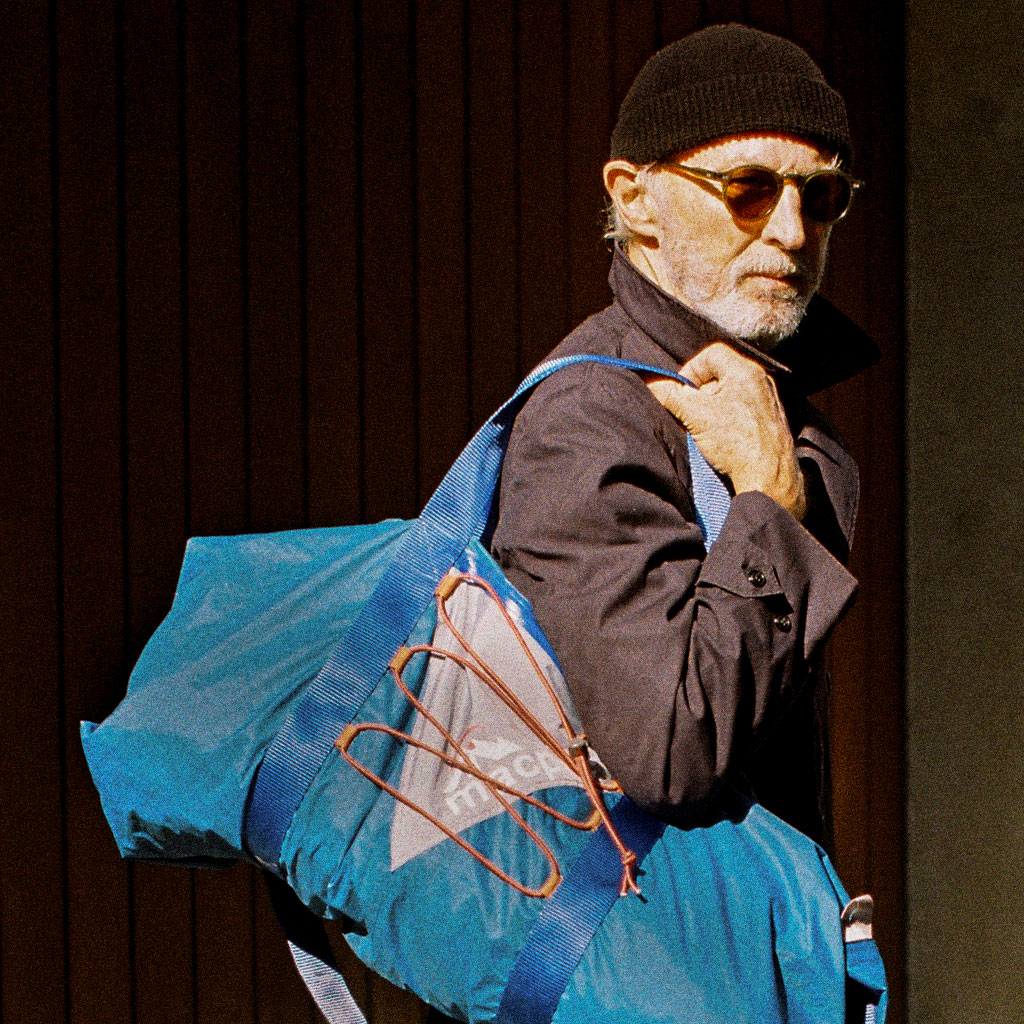 DESIGN FOR CIRCULARITY
In 2019, Macpac collaborated with Brunos Originals to design six, one-off garments, made from damaged/discarded Macpac product. Proceeds from their sale went to the Macpac Fund for Good.
The collaboration tapped into both brands' core values of sustainable, durable designs that create minimal waste.