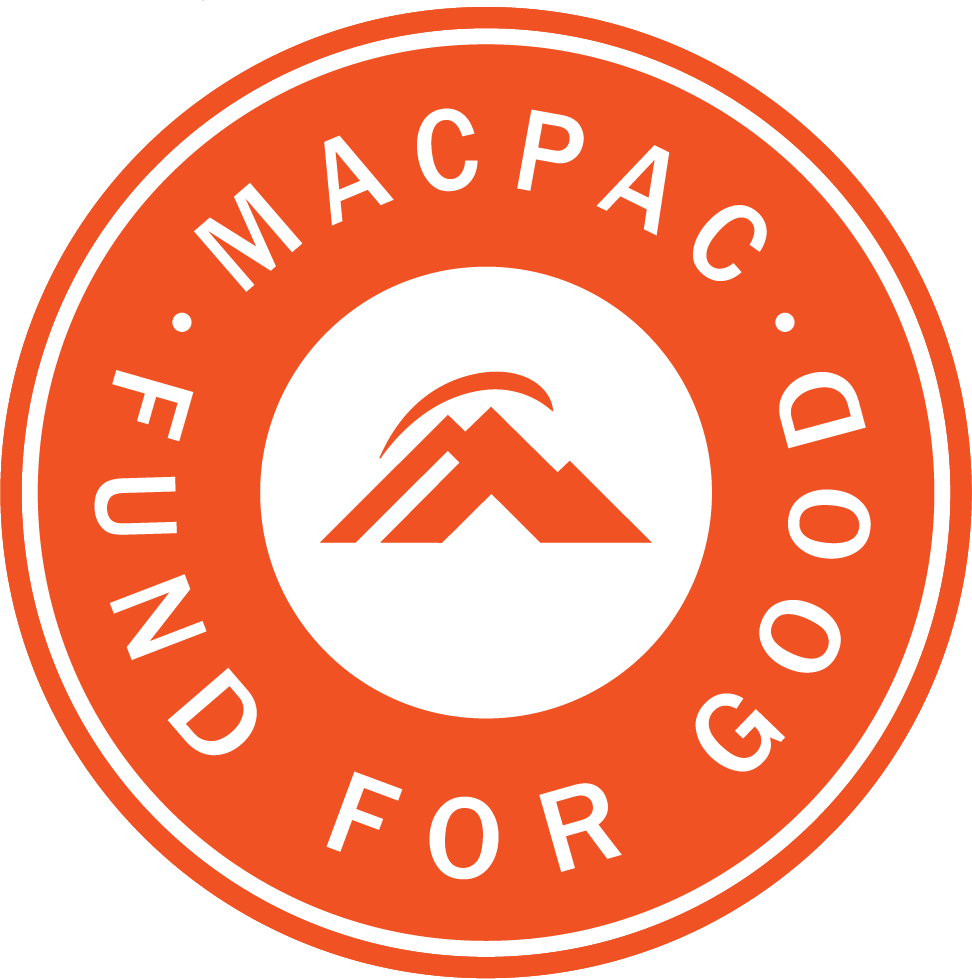 Any applications received after 1 February 2020 will be reviewed at our 31 July 2020 funding round. We will be in touch with you regarding the outcome of your application before the end of August.
Thank you for your patience.
Here at Macpac, our team are passionate about protecting our environment and its wildlife, having a lasting positive impact on people's lives through the outdoors, and supporting the communities connected with us. The Macpac Fund for Good is our way of giving back, and helping those committed to creating long-term change for the good of our people and planet.
We want to be able to make even a small difference to as many organisations as we reasonably can so we award modest contributions of up to $10,000 to those organisations who align with our values.
The groups we support fall into one of three areas:
Adventure-Based Social Development
We believe that time spent outside is simply better for all of us. We've seen first-hand the amazing positive outcomes that can be achieved through time in the wilderness, for those who wouldn't otherwise have the opportunity to get out there and experience true adventure for themselves. So we support those using the outdoors as a vehicle to help others. These community organisations run programs designed to rehabilitate, reform, or generally improve lives through experiences in the outdoors. We think the work they do for others is pretty incredible.
Environmental Projects
We're completely in love with the outdoors... completely and utterly. It's vitally important to all of us at Macpac to play our part in preserving our wilderness, and its wildlife, for generations to come. We recognise the impact that simply doing business can have on our precious planet – so we're constantly working to reduce our own environmental footprint. We use the Macpac Fund for Good to support projects working hard to preserve our natural environment, restore and protect habitats, and to look after the creatures that call them home. Wherever we can, we do our bit to ensure we all continue to enjoy them for many years to come.
Ethical Manufacturing
For us, sustainability begins with quality products that last. To meet our high standards, our factories are carefully selected for their ethical practices as well as their quality and commitment to innovation. Their workers are highly skilled and dedicated to their craft - every day they work tirelessly to create and assemble high quality goods that will travel the world, and last a lifetime. Often this means travelling and living away from their families, or relocating whole families to follow a work opportunity. Without them we wouldn't have products to bring to you, so we want to make sure they know how much they're appreciated. The creature comforts which we so often take for granted can really make a difference in their day-to-day lives, so we take a small portion of our Macpac Fund for Good funding, to give back to the talented people who make the products we love.
If you are part of a not-for-profit organisation working on environmental or social causes related to the outdoors, you may be eligible for a Macpac Fund for Good grant. Your activities need to be based in New Zealand or Australia, or their territories. For more information on the types of funding we provide, or to apply for a grant, please fill out this application form.
Fund for Good blankets can be purchased here: Large Fund for Good blanket
Meet some of the recipients