Must Have Macpac Travel Accessories for Summer
Whether you're heading across the world, or exploring a little closer to home, it's the little things that will really make the difference to your journey. A quick search online will reveal an abundance of travel checklists, but these often miss the small, yet incredibly convenient pieces of gear that should help to make up your essential travel kit. We've spent over four decades exploring the world, and our beautiful home here in New Zealand, and over the years they have designed, tested and tweaked a huge range of gear. So we've used this extensive experience to create our very own top ten list of travel accessories – little things you might have missed, things you might not have been sure about, and items you perhaps didn't even know existed!
1. Pegless Clothesline
While hotels and campsites will usually have washing facilities, they're often missing the next important step – a clothesline. So, why not take one with you? This compact Pegless Clothesline easily stashes into your pack until you need it. It features suction cups on each end that firmly attach to wall surfaces without causing damage.
2. Mini Lantern
The Mini Lantern is the ultimate on-the-go lantern that takes up very little room in your luggage or pack. It has a high power LED light source and features three brightness settings that can be adjusted to suit the conditions. The Mini Lantern has a long battery life and can charge from mains or USB.
3. Packing Cells
The key to successful travel is good organization – and this includes your luggage! Packing Cells (available in medium and large) allow you to separate your clothing, gear and accessories into smaller compartments within your larger bag or pack. There's nothing worse than rifling through a mountain of gear to find the one small item you're looking for, and packing cells are an easy way to solve this problem.
4. Cabin Bottles
When you're travelling by plane, it's important to keep weight down. One way you can minimize your luggage weight is by not taking full sized products with you. A pack of Macpac cabin bottles comes with three 50mL bottles and four 15mL cream pots plus a spatula.
5. Travel Umbrella
Wherever your travels take you, there's always a chance of rain! But don't let that keep you from exploring. Take a compact Travel Umbrella along for the journey – its compact, foldaway design takes up very little room – you won't even notice it's there until you need it.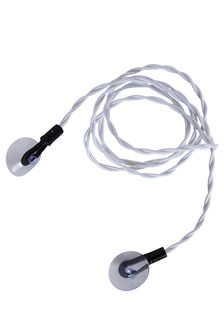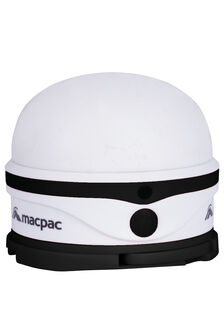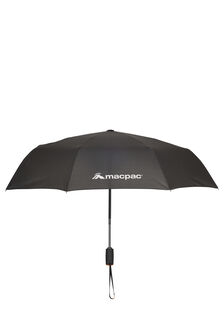 7. Packable Packs
You've got your main luggage sorted – but you don't have room for a hefty daypack or extra bags too. This is where a packable pack comes in handy – from the durable Packable Weka through to the Packable Backpack and Duffel, there are several great options, depending on your needs. These packs fold down to a tiny size, and are perfect for short adventures, or for holding extra items when you're on the go.
8. Electronic Scales
If you're travelling via plane, keeping your luggage to the regulatory weights is important – or the costs will quickly add up! These compact electronic scales easily attach to your bags, and give you an accurate indication of their weight – a must-have item to prevent awkward weigh-in problems at the airport.
9. Totem Duffels
If your pack has loads of pockets, and you're wanting some extra security or weather protection, or if you're simply wanting to make it an easier-to-carry style with everything in one place, a Totem duffel is an excellent choice. Totems have a durable nylon construction that provides weather-resistance, strength and security for your gear when you're travelling. Available in 75L and 90L.
Check out the Best Summer Travel Accessories round up list.