Behind the Design: Pursuit Pack
One of the best things about our partnership with the New Zealand Alpine Team is that they are constantly pushing us to find new solutions when it comes to the equipment they use. These guys are proper gram counters.
A few years ago we designed the first NZAT Pursuit pack. We made a functional, stripped-back pack that was very light, making it well suited to the Alpine Team's extreme adventures. We took inspiration from an early version of the Macpac Pursuit – a simple zip-opening pack that we manufactured from our Christchurch headquarters in the 1980s.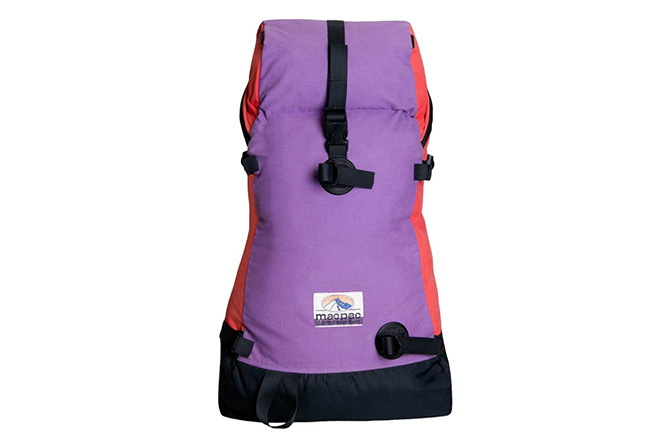 The original Macpac Pursuit
Around the same time that the NZAT Pursuit was released, we created a canvas version with a few additional features and a bit more comfort to cater to the more typical Kiwi climber who is slightly less concerned with weight. This version of the Pursuit has been really popular over the past few years – we've updated it each season, tweaking the design and incorporating new features to better equip climbers who are spending a lot of time in alpine environments.
This season sees another evolution in the Pursuit. We've used a great fabric called VX21, which borrows technology developed in the sail making industry to create fabrics with very high strength. A lightweight 210d Nylon face fabric is laminated with a high strength polyester diamond ripstop, and a light backer, creating a tough and very weather resistant fabric with a distinctive look.
Macpac packs are always evolving. We're lucky to have a rich history of pack design that goes all the way back to the early 70s. Those old packs help us shape the new ones, so that we can keep up with the needs of adventurers all over the world.