A Backpacker's guide to packing
A big overseas backpacking trip is a rite of passage for young Kiwis and Australians, and getting the minor details right – like what to pack – goes a long way towards making the whole experience a success. Here's a few things we've learned over the past four and a bit decades of globetrotting.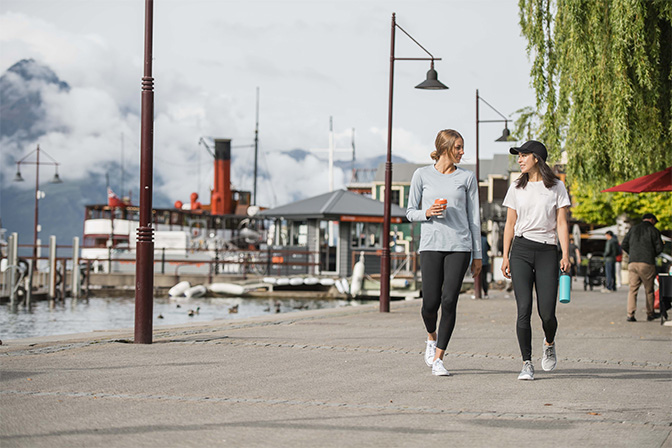 Quality over quantity
If you're off on an extended trip, say for 6 months or a year, you'll realise very early in the packing process that space is at a premium. Invest in a few high quality items, rather than cheap, poorly made gear. This way, you'll need to carry less because your clothes will last longer.
Shop the Map Merino 180 tee, Drift pants, Merino Footprint socks and TSA Combo lock.
Versatility is your friend
Your wardrobe at home might be full of different outfits for every occasion, but when you're living out of a backpack you won't have the luxury of choice. Pack clothes that you feel comfortable in, that you like wearing, and that are constructed from the kinds of materials that will suit the climate you'll be travelling in.
Shop the Porters Flannel shirt, Wool Blend 5-Panel Hat and Pack-It Pack.
Lighter is better
When you're carrying your entire life on your back, a few hundred grams here and there adds up pretty fast. Think about the climates you'll be in, and weigh up the necessities carefully. For example, if you're travelling in a cold climate but you don't have much space in your pack, a down jacket is your best bet. Down has a great warmth to weight ratio and compresses really well, so it won't take up much room in your pack.
Shop the Uber Hooded jacket, Travel Towel and Pack-It Jacket.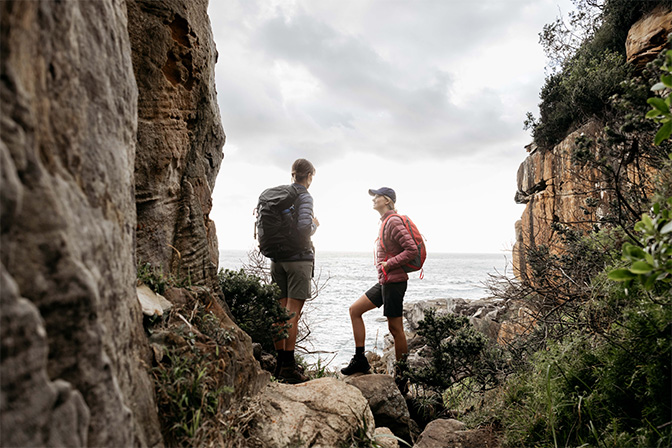 Everyone has baggage
The good news is that there's a variety of bags to suit every style of travel. The benefit of a pure backpacker's pack is that you can go anywhere – cobbled streets to shingle and everywhere in between. If you're comfort focused, get something with wheels to make getting from A to B easier on the back. If you want the benefits of both, look into a pack that has wheels and straps but remember – while these are more versatile, they're also heavier.
Shop the Genesis Aztec 85 pack, Money Belt and Packing Cells.