Winter is on its way out, and we can't wait to return to the trails without the frosty chill in the air. Spring brings various new adventures, possibilities, and activities to enjoy. Extended daylight means you can go slightly further afield, and somewhat warmer weather means the river crossings aren't quite as icy (well, still icy, but maybe not quite as bad). Whether it's travel or trail, hike or home, we have the gear you need to weather anything.
So, with the new season comes a new seasonal launch. We're stoked to introduce you to spring.
Fabric & Technology
Outdoor Active and Hike are all about temperature control. Specific fabrics have been chosen to keep you comfortable throughout your adventure, from the cooler starts to the warmer ends. The spring hero fabric is the moisture-wicking REPREVE® polyester/recycled nylon blend. This fabric features Polygiene® odour control technology, making it perfect for fast-paced activities. We also use our ever-popular bluesign® approved Polartec® Power Grid™ fleece in select mid-layers for when the trail cools down.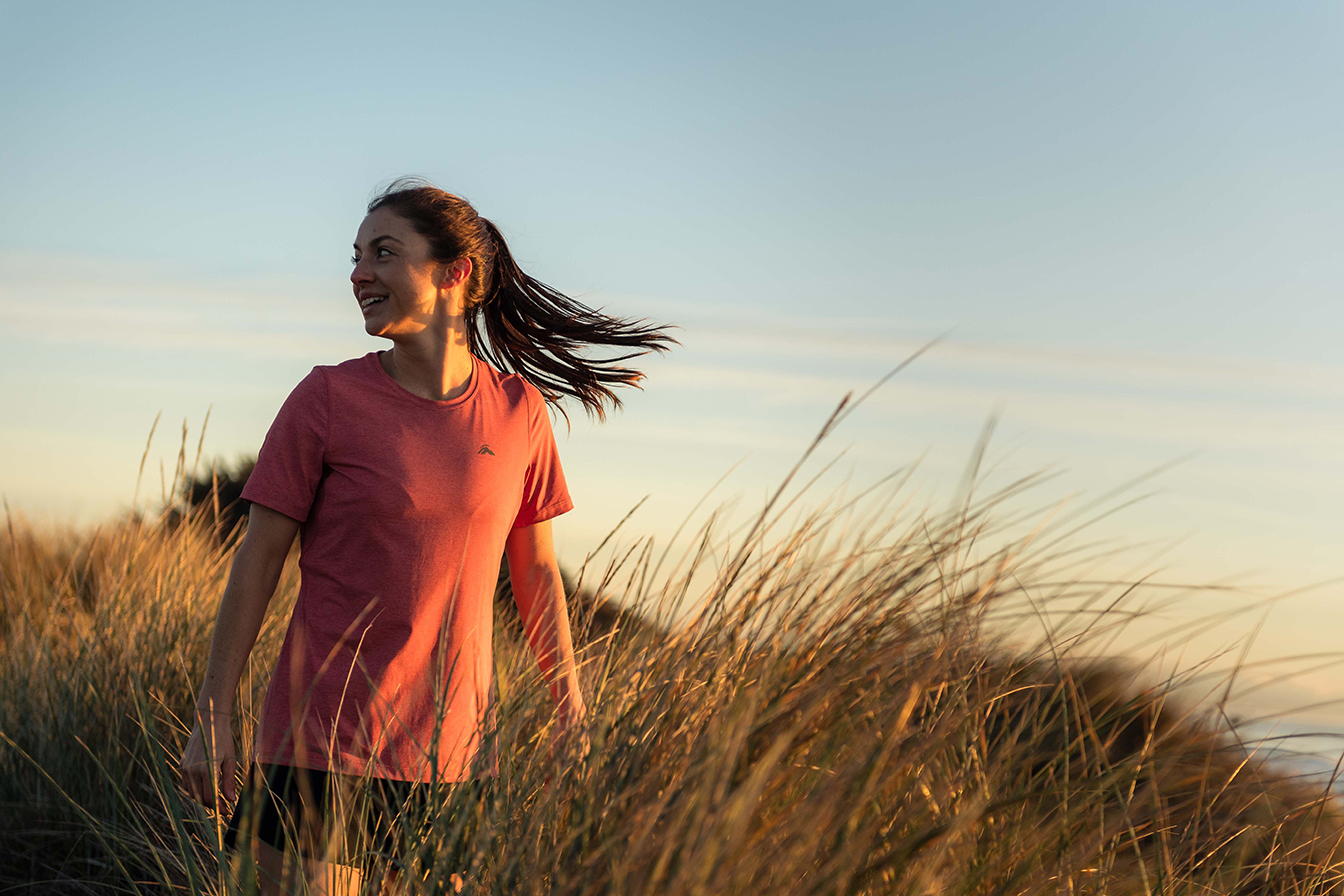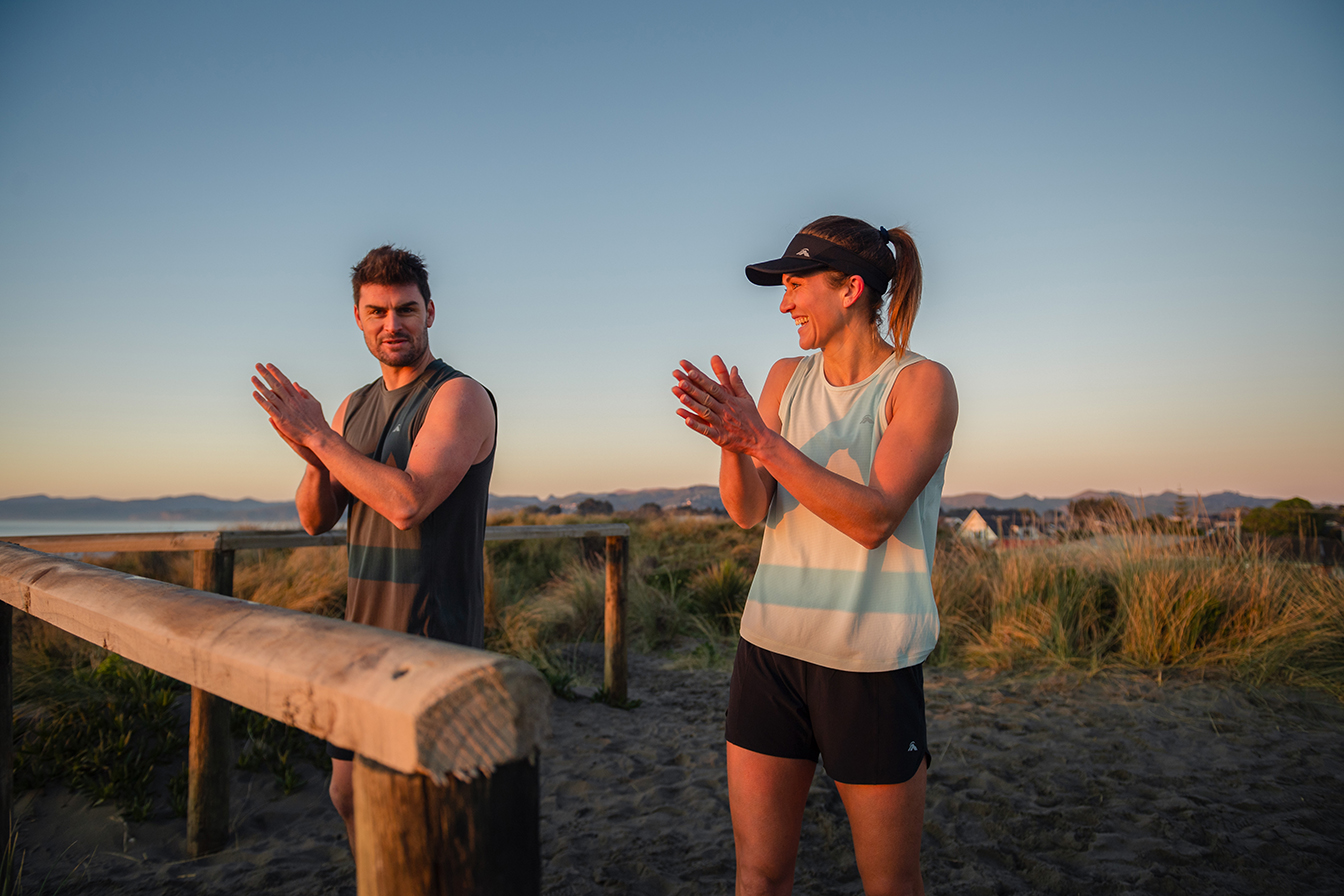 Tame the Trails
Inspiration for spring outdoor active comes from the journey of the trail. The chilly beginning with the battle of whether you should brave bare arms, followed by the moment the heart rate peaks and you can conquer anything, without forgetting the moments in between where it's just you, the birds, and the smell of the forest under the vast open sky. The new spring collection has everything you need to nail the trail.
New to Spring
This season is all about high-performing active tees which are made for adventure. We have introduced new silhouettes and styles to suit a variety of activities, all created with lightweight and breathable fabrics. Options include long sleeves, short sleeves, and, for the brave, sleeveless.
The change of season brings a change of bottoms - the legs will finally be able to see the sunshine. New season men's and women's shorts and styles specific to running are arriving, plus a new 23" running tight for women.
Equipment includes new products in our Amp range, and Salomon has a fresh trail running-specific shoe launching - keep an eye out for these exciting products.
Hike
Transition seasons mean you get the best of both worlds when it comes to hike. Snow, sunshine, and sweet spring air makes for enjoyable conditions. Rainwear and warmth are the two main focuses' for hike this season, with spring bringing in a whole melting pot of weather.
New to Spring
Rainy spring days require adequate gear. The Copland (a high-performing outer layer) and Traverse (a lightweight and versatile outer layer) jackets have had a refresh to keep you dry and protected.
Midlayers are essential for spring as days are warmer, but evenings are still cool. A new fleece range is the perfect solution for a versatile and lightweight layering option and comes in two different styles.
If you're not quite braving shorts yet (like you might be for the trail), there are some new season hiking pants, the Tarn Pants, and joggers to protect your pins from the elements (and matagouri).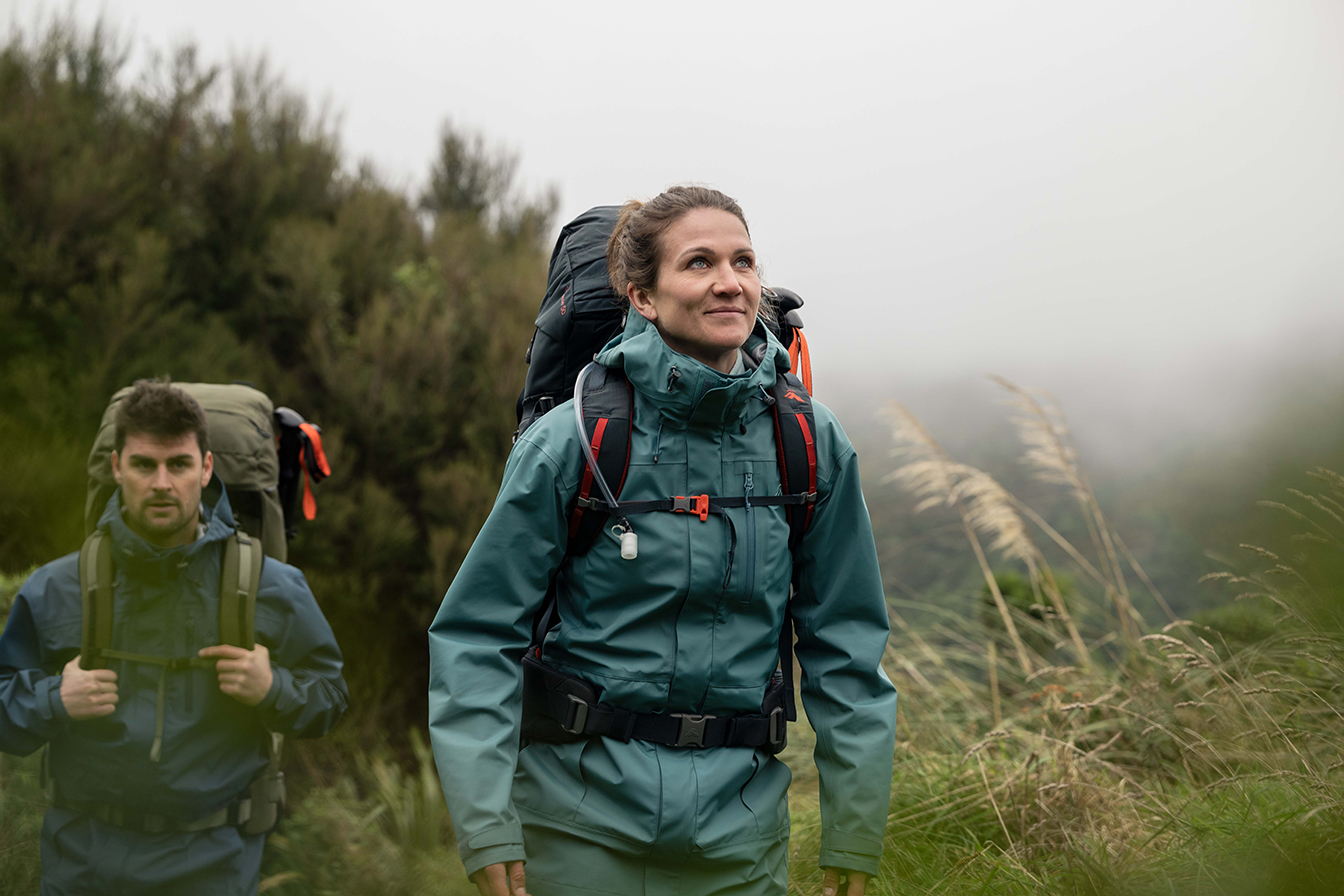 That's not all. We have a whole collection of new accessories and equipment to match, plus an epic range of limited edition, 50th anniversary tees (read more about these here). We're stoked to continue gearing up adventurers to #weatheranything. For more information on hiking during Spring, check out the blog here.
Spring 2023 will be launching on the 13th September. Don't miss out!